Gwinnett Police Meet with Community After Park Shooting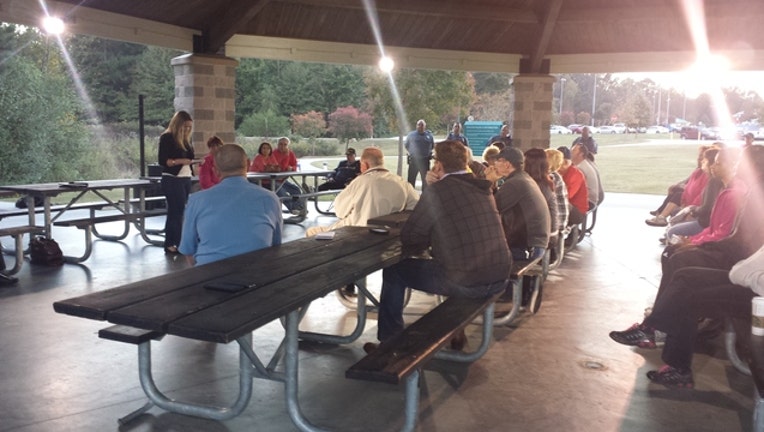 article
GWINNETT COUNTY, Ga. - Dozens of people met with police and other community leaders to discuss safety Wednesday after a shot was fired inside a local park last week.
Gwinnett Police Chief Butch Ayers and County Commission Chair Charlotte Nash took questions from the public inside Bay Creek Park in Loganville.
Many people expressed concerns after a man was shown on cell phone video firing a gun at another person near the skate park.  No one was injured in the exchange. 
"It was pretty scary," said Alex Frasier, who was at the park at the time of the gunfire.  "I mean, any time you hear a gunshot and you know it's a gunshot, it's pretty scary."
Frasier, along with many other skateboarders, attended the community meeting to weigh in on how to improve security.  Many of them also attended to stand up for the skate park after rumors circulated that some wanted to close it.
Meeting organizer Jessie Harris insisted that no one wants to close any parts of the park, but instead make sure park goers are safe no matter where they are.
"We just want people to see that we care," explained Harris.  "We care about the safety of the people coming to this park."
Chief Ayers said records show officers are in the park frequently having visited the park a thousand times so far this year.  He urges people who use the park to call 911 when they see trouble.
"So if you see something suspicious, something that doesn't look right or if you see something that you don't feel comfortable with, call the police," Ayers emphasized.