Gunmen open fire on truck drivers, then officers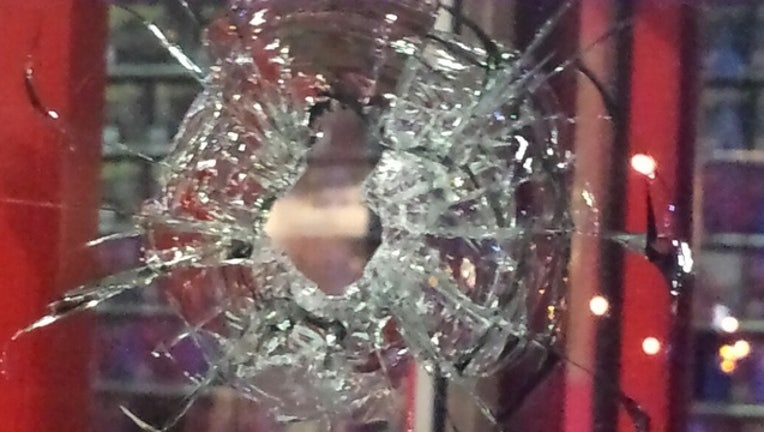 article
DEKALB COUNTY, Ga. - An overnight manhunt in DeKalb County failed to locate a pair of gunmen who shot at police and truck drivers.
It started when two out of town truck drivers stopped to get a bite to eat at a restaurant on Memorial Drive.  As the truck drivers walked across a parking lot they said two men got out of a vehicle and came right towards them. The gunmen started shooting, sending the truck drivers running for their lives. They bolted across Memorial Drive, dodging bullets all the way. Police said the truck drivers sought shelter at the Somali cafe, which had its front door shut out.  The hail of gunfire left 4 bullet holes in the nearby AutoZone.
When officers responded to the scene, the gunmen turned their weapons on them, but again didn't hit anyone.
Police chased the gunmen to a strip-mall on North Decatur Road. That's where the suspect ditched their maroon BMW SUV, and vanished.  
The SUV was towed and will be scanned for evidence.  A search of a nearby apartment complex, as well as in the air by DeKalb Police helicopter turned up nothing.
If you have any information about the gunmen, you're asked to call police.