Grieving Atlanta parents remember, honor 'heroic' son who drowned saving others in Florida
ATLANTA - To say it's been a heavy week for Shivy and Crystal Brooks is an understatement. The Atlanta couple lost their 16-year-old son just days ago when he dove into the ocean on vacation to save a group of younger children.
His name was Bryce Brooks. He was an honor roll student at Maynard Jackson High School in Atlanta, his parents say he had his hands in a little bit of everything. He was a member of his school's fashion club, he loved to make music in his spare time, and he always took care of his friends and little brother. 
"We're never gonna get to see Bryce grow up to be the full man that he was going to be," Crystal said. "But, we know that he stepped into his manhood to save these children, and that makes me proud. It doesn't take away an ounce of pain, but it makes me proud of our son."
(Photos submitted by family)
If the family looks familiar to you, maybe you've seen them on Netflix. Bryce and his family appeared on the show, "Instant Dream Home," in which a crew secretly renovated their Atlanta house.
On April 6, Bryce and his parents were on a family trip to Pensacola, Florida. The teen was hanging out with family friends when they saw a group of four children –  strangers – struggling in the Gulf of Mexico.
"Our children witnessed four other kids who they did not know being pulled by the current further out to the sea," Bryce's father Shivy took his time explaining. "Our boys sprung into action."
Bryce, along with two others, went into the water. Three other boys ran to the adults for help.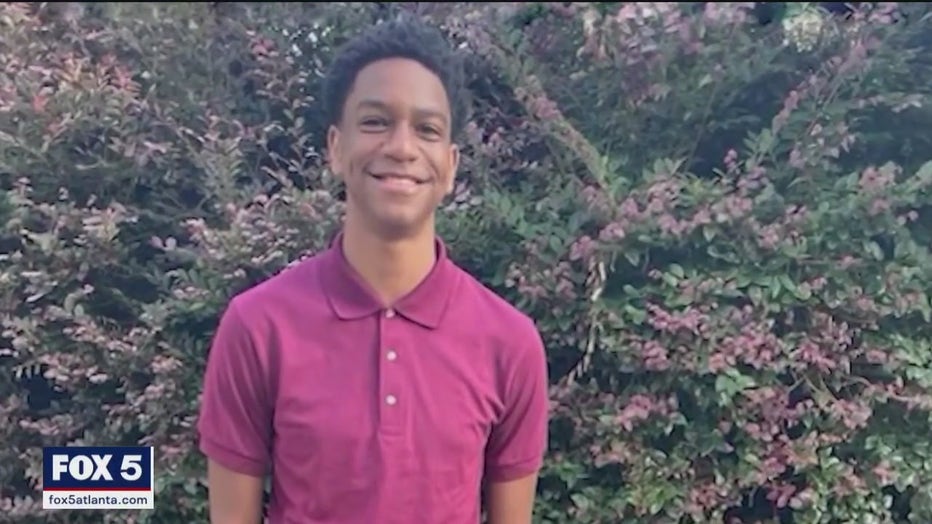 (Photos supplied by family)
"At that time of being selfless, our son Bryce … while being pulled by currents himself … literally called for help, but not for himself," Shivy recalled as his wife shed tears next to him. "He was calling for help for the little kids he was looking out for."
Unfortunately, the teen was pulled under.
A close family friend jumped right in to try to save the teen, but he was pulled under as well. His name was Charles Johnson II, but Bryce lovingly called him "Uncle Chuck." His child also attends Maynard Jackson High school and will now walk the halls without a peer and father.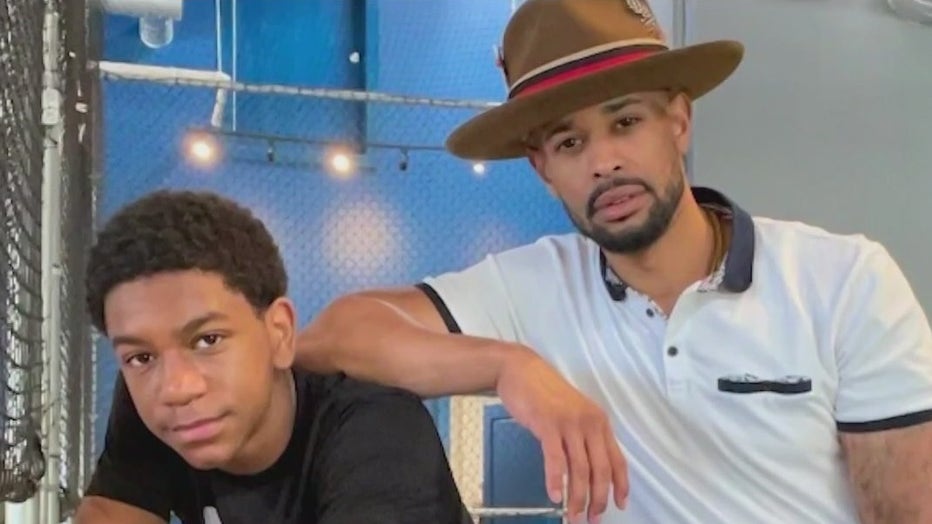 (Photos supplied by family)
While the family is proud that both showed selflessness and courage, they're shaken by the sudden loss of two of their pillars.
"Our family is devastated. Our community is devastated," Shivy said. "Our baby should be coming home from school – from this building – right now."
Still, the family hoped their story would inspire others, especially in the wake of continuous coverage of youth violence in the city.
"Let it be amplified that Atlanta-developed kids would give up their lives for other kids," Shivy began as his wife finished, "that they didn't even know."
A GoFundMe has been set up to help the family with funeral costs and other expenses.
Full Press Conference