Grantville woman explores mystery of 'diabetes quilt'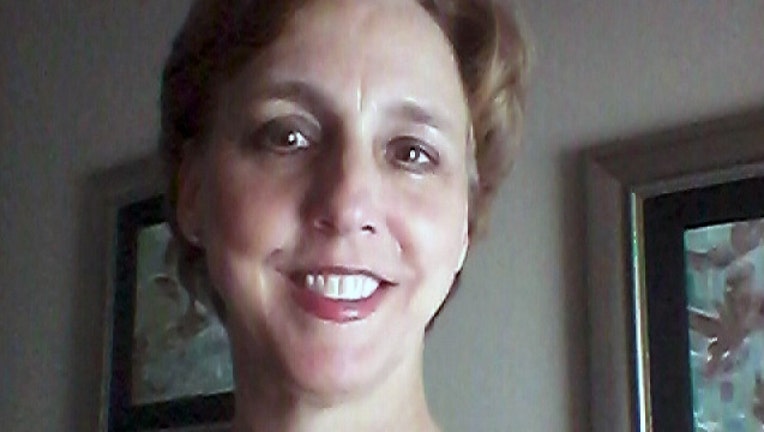 article
GRANTVILLE, Ga. (AP) — When Debby Tourville saw the uncompleted quilt top at Goodwill a year ago, she was immediately struck by it.
Each square of the quilt contained a white hand, or two. One square had three. The hands were different sizes and shapes, and definitely looked like they were drawn from actual hands.
When she saw it, Tourville, who was diagnosed with Type 1 diabetes six years ago, thought of the Diabetes Hands Foundation, which has a hand — with a pinprick of blood — as its symbol.
The workmanship on the quilt, though incomplete, was impeccable. "I stood there and looked at it because I couldn't believe that somebody would donate that handiwork," she said. "My first instinct was to finish it into diabetic hands."
Tourville and her sister Renee, who lives in New England, have been working on finishing the quilt. Tourville is sewing on tiny red buttons to make the blood drops, and hopes to have each hand on the quit represent someone with Type 1 diabetes.
She hopes to use the quilt as a fundraiser to help cover her expenses for a clinical trial to cure Type 1 by using the tuberculosis vaccine. Each hand will be embroidered with the name of someone with Type 1. Then the quilt will be raffled or auctioned off.
The vaccine is no longer used in the U.S. for tuberculosis, but is used in other countries. The first phase of the clinical trial was quite successful, Tourville said.
She travels to Boston to receive shots and tests. Her travel and hotel is covered by the trial, but she still has expenses, and is on disability.
Tourville also wants to find out who those hands on the quilt belong to.
"I know these hands belong to somebody. I'd love to find the story," she said. "Somebody was making a family quilt, a generational quilt."
"I hope somebody is going to come out of the woodwork and say 'I recognize that quilt.' I want to know whose hands are there, and I want to give credit to the original designer of that quilt top."
The tuberculosis vaccine trial is being done by Dr. Denise Faustman, director of the immunobiology laboratory at Massachusetts General Hospital and an associate professor of medicine at Harvard Medical School.
"She's been chasing this for 28 years, and chasing off the FDA for almost that long," Tourville said. The trial lasts for five years.
Tourville was diagnosed with diabetes after routine blood work at her doctor's office. She got a call to go straight to the hospital because her blood sugar was over 600. At first, doctors thought she had Type II diabetes — which begins in adulthood.
Type I diabetes, often called "juvenile diabetes," isn't related to diet or weight, and occurs when the pancreas stops producing insulin.
Technically, Tourville said, she has "type 1.5," latent autoimmune diabetes. Her blood sugar can skyrocket — or drop — without warning, and she has to wear a continuous blood glucose monitor and insulin pump.
Tourville has been researching Faustman and her clinical trial for five years. "I'm just passionate about it," she said.
She had hoped to get a stem cell transplant, and then an pancreas islet cell transplant, but she would have to pay for follow up visits in California — which she couldn't afford.
Plus, though the islet cell transplant might be a cure for her, it wouldn't help children with juvenile diabetes.
"If I wasn't in this trial, I wouldn't be able to fix this for children who have Type I diabetes. It's supposedly going to turn our autoimmune system back on so that we can naturally regenerate pancreas islet cells." Islet cells sense blood sugar and release insulin.
The trial is still accepting new patients. For more information, visit www.faustmanlab.org .
To get your name on the quilt, or if you have any information about the quilt's origins, please contact Tourville at 678-582-6017 or dtour620@yahoo.com .
Tourville also has a GoFundMe page, at GoFundMe.com/2346p82k .
___
Information from: The Times-Herald, http://www.times-herald.com