Grandfather's birthday wish goes viral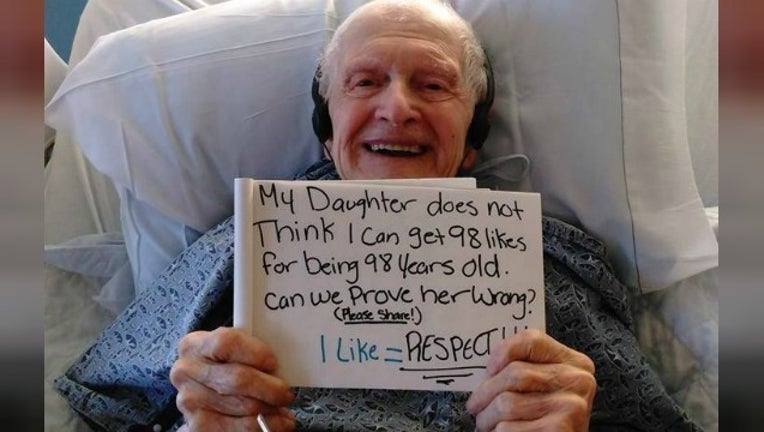 article
A Massachusetts grandfather, featured in a viral photo, is celebrating a very special birthday.
Julia Geswell took to social media on March 6 to share a picture of her granddad requesting a special wish while in the hospital. In the photo, the elderly man held a sign that said:
"My daughter does not think I can get 98 likes for being 98 years old. Can we prove her wrong? (Please share!) 1 like = respect!!!"
On Monday, March 28, Geswell's grandpa turned 98-years-old. The picture she shared has more than 67,000 likes and more than 54,000 shares... that's a lot of respect and birthday love!
APP USERS: View the viral photo here.