Governor appoints panel to investigate Sheriff's arrest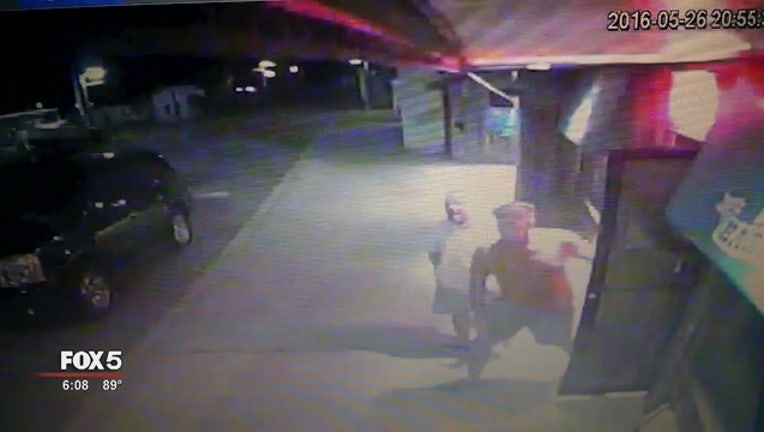 article
ATLANTA - Governor Nathan Deal appointed a three-member panel Wednesday to investigate last year's arrest of Walton County Sheriff Joe Chapman in Florida.
The governor appointed Attorney General Chris Carr, Hall County Sheriff Gerald Couch and McDuffie County Sheriff Logan Marshall as the committee to investigate "criminal charges, alleged misconduct in office or alleged incapacity" relating to the arrest.
The committee has 30 days to report its findings to Governor Deal.
News of the arrest only became public in recent weeks, despite it taking place last year.
Sheriff Chapman did not alert the Peace Officers Standards and Training Council inside of the 30-day time period of the incident.
In fact, the sheriff didn't notify POST until more than a year later, once word about his arrest had started to circulate in Walton County.
Carrabelle, Florida officers arrested Chapman on May 26, 2016, on a battery charge after a pool game dispute.
Security video obtained last week by the FOX 5 I-Team shows what led to the arrest.
As far as the incident in the bar goes, Chapman told the FOX 5 I-Team's Randy Travis if he had to do it over again, he'd probably do the same thing.
The security video shows what he did.
Chapman was vacationing in Carrabelle just days after a winning a bruising primary election against longtime Monroe Police Chief Keith Glass. Chapman says he and two other deputies had just arrived at Harry's Bar, the sheriff playing pool against random challengers. He said typically the challenger has to pay for the game; the winner gets to keep playing.
According to Chapman, William "Dillon" Gray began playing pool against him, then left in the middle of the game after Gray started to lose. Another player took his place. Chapman says Gray eventually reappeared and demanded the return of the money -- approximately $5 -- that he had put up to play. Chapman refused.
The video shows Gray returning with his twin brother, Charles Gray and the sheriff ultimately pushing Charles Gray into a table against the wall. Another Walton County deputy Damien Mercer can be seen grabbing Dillon Gray. The twin brothers quickly left the bar.
Another angle from the security video captures the Gray brothers going to a white van, one retrieving a tire iron and banging on the bar door. Chapman, Mercer and a third deputy emerged and chased the brothers away.
RELATED: Security video shows fight that led to sheriff's arrest