Girl, 9, with rare disease becomes superhero for a day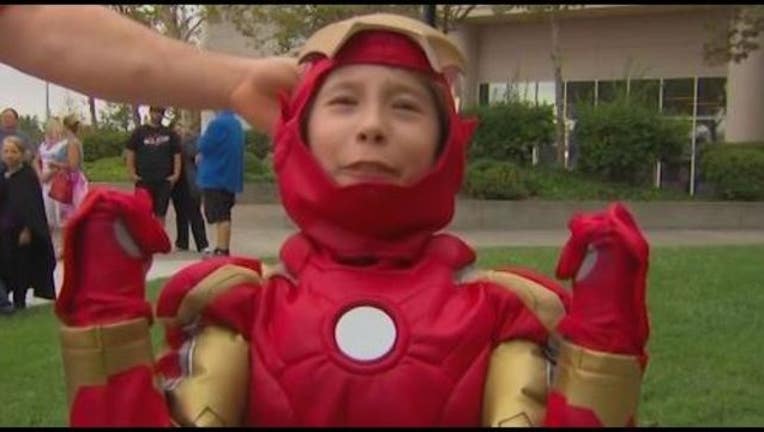 A true hero got a day she will never forget. Kylinn Sciortino, 9, became a superhero for a day by fighting crime while she fights something much bigger. 
Kylinn was born with Ehler's Danilos Syndrome which is an incurable disease that makes her so fragile that she recently broke both wrists. 
On Saturday the Wish Connection made the little Iron Woman's dream come true with the help of some fellow heroes. She saved the city of Fairfield from an evil gang. In return, the mayor surprised her with a $500 shopping spree at the Solano Town Center. 
However, because her symptoms and crime fighting don't mix well she was expected to be sore on Sunday... but she's used to that. 
"Everybody, thank you!" she said. "It was the best day of my life!"