Georgia Senate updates rules after taxpayer-funded Europe trip
ATLANTA - Four months after a group of Georgia senators took a trip to Europe paid for with taxpayer dollars, members of the Senate voted to update the chamber's rules.
"It is imperative that tax dollars be used to further the work of this body as we work for the taxpayers," said Senate President Pro Tempore John F. Kennedy, R- Macon, on the Senate floor Tuesday.
In November, the FOX 5 I-Team captured video of then-Lt. Gov. Geoff Duncan when he returned to Hartsfield-Jackson Atlanta International Airport from a multi-day trip to England and Germany. The visit included then-Senate President Pro Tempore Butch Miller, R-Gainesville, and several other sitting senators.
Both Duncan and Miller were just weeks away from the end of their terms. Duncan chose not to seek re-election and current Lt. Governor Burt Jones defeated Miller in the Republican primary for the job.
"We don't think that someone leaving office, you know, should take advantage of state funds, quite frankly," Lt. Gov. Jones said in an exclusive interview.
While the trip was billed as an economic development mission, Jones said there was no final report drafted.
"I became aware of this trip through multiple media inquiries to our office regarding the purpose of the study committee, the cost of the trip and how the trip was funded," said Pro Tem. Kennedy.
Jones and Kennedy launched an investigation into the trip. The pair issued a memo Mar. 1 labeling the excursion a "taxpayer-funded vacation" with a cost of $110,000.
Members of the Senate, including some on the trip, unanimously approved changes to the chamber's rules this week.
They now explicitly prohibit members of the Senate from using taxpayer funds for international travel. Any trips outside the state of Georgia must have prior approval and no one can travel at Senate expense in the final six months of their time in office. The updated rules include Senate staff.
"We wanted to make sure that the Senate Rules were clear that Senate dollars that are spent by senators or including the president of the Senate are done so properly and we wanted to make sure we had some guardrails set up," explained Pro Tem. Kennedy.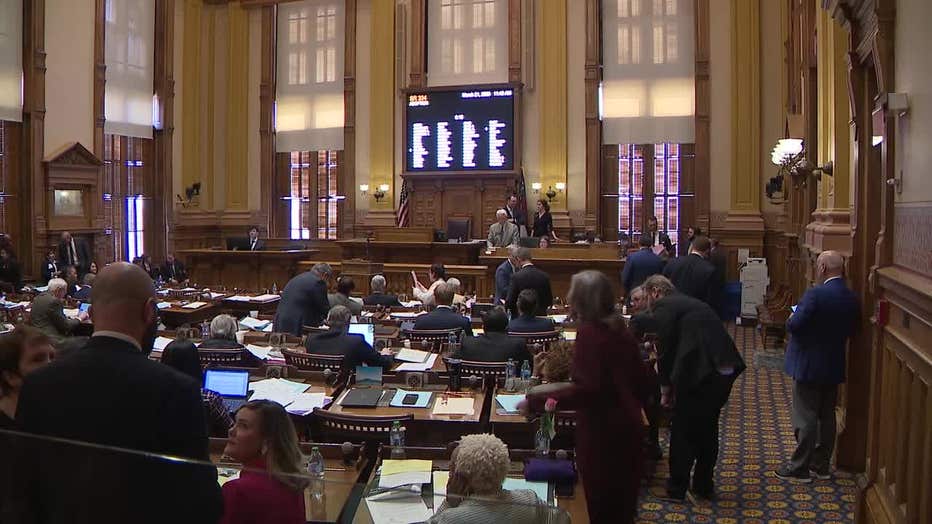 Senate leadership also pledged to publish monthly reports online detailing all out-of-state travel expenses and to re-activate the chamber's audit subcommittee to review expenditures in an effort to improve transparency.
The state legislature is exempt from open records laws, so the public only learned about the costs of the trip because leaders decided to release them. Lt. Gov. Jones was non-committal when asked whether that exemption should change.
"We were forthcoming with that information," said Lt. Gov. Jones. "Moving forward, I mean, we can look at other things, because you've got to remember, legislative doesn't just include the Senate it includes the House as well. So, if you did something along those lines for future reference, it'd have to be something that would be agreeable to the House and Senate, but I think what we did was a great step."