Georgia schools make room for thousands of migrant children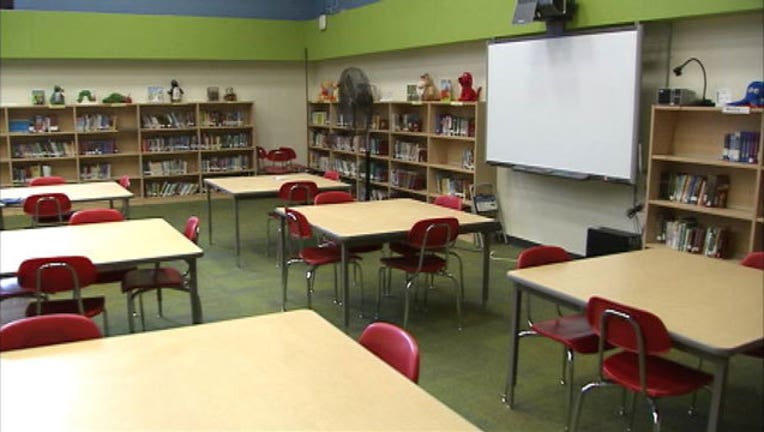 article
Among the tens of thousands of children fleeing Central America in recent years, roughly one in 26 of these young migrants have come to live in Georgia.
The obligation to educate most of these new arrivals has fallen on public schools in metro Atlanta, which advocates say were already serving a growing population of Latino students. Still, these children sent alone by their parents to escape gang and drug violence in their home countries often face obstacles to learning that require more than teaching them English.
"Kids are coming with delayed educational backgrounds, and they're coming with significant trauma," said Allison Ashe, executive director of Covenant House Georgia, a charity that has social workers assigned to help roughly 160 unaccompanied migrant children in Georgia and neighboring states. "Even schools with English as a second language programs aren't accustomed to serving kids who are coming here from significantly violent situations."
The U.S. Department of Health and Human Services reports 103,833 children fleeing countries such as Honduras, Guatemala and El Salvador have been placed with relatives or other sponsors in the U.S. since October 2013. Those children crossed the U.S.-Mexico border without their parents, and 3,921 of them came to live in Georgia while their cases are decided by immigration courts. Only seven other states took in a greater share.
Kate Walker of Catholic Charities Atlanta, which has provided aid to many unaccompanied migrant children in the Atlanta area, said some smaller school districts were better equipped than she expected to assist these new students. One school district called to ask for help understanding the immigration court process so staff could better answer questions from unaccompanied students or their sponsors.
"They've been really proactive," said Walker.
It's unclear where in Georgia many of these unaccompanied children ended up living. The federal government breaks down their numbers by county in which 50 or more children are placed.
Only six Georgia counties meet that threshold — all of them in metro Atlanta. The 2,426 children sent to live in Fulton, DeKalb, Cobb, Gwinnett, Hall and Cherokee counties account for about 62 percent of Georgia's total.
DeKalb County received the greatest number, 906 children as of the end of February. Though that's less than 1 percent of the total student population of the DeKalb County's public school system, the influx at first proved be to "a very volatile and highly sensitive issue," said Michael Thurmond, who served as DeKalb County school superintendent from February 2013 until last July.
"What I said to people is it's not an issue," said Thurmond, a former Georgia labor commissioner who had been hired to turn around DeKalb County's troubled schools. "Unaccompanied or not, we have to educate every child."
Thurmond inherited a school district suffering from a $14 million budget deficit. It's also a community that's widely diverse. DeKalb County's immigrant population is bolstered by the city of Clarkston being a national refugee relocation site. Nearly one-fourth of the county school district's 101,000 students speak English as a second language.
Despite that, because of budget woes, the school board had shut down its International Student Center used to assess and enroll immigrant newcomers and laid off its staff of roughly 20 interpreters by the time Thurmond arrived. Thurmond made reopening the center a priority not long before the influx of unaccompanied Central American students began.
He also saw that DeKalb County hired three Spanish-speaking assistant principals by the 2014-2015 school year, as well as more Spanish-speaking faculty.
"Have all the issues been fixed? The answer is no," said Thurmond, noting DeKalb County is still working to address overcrowding in schools with high Latino enrollment. "But at least the district is moving in the right direction."