Georgia lawmakers return to Capitol with focus on schools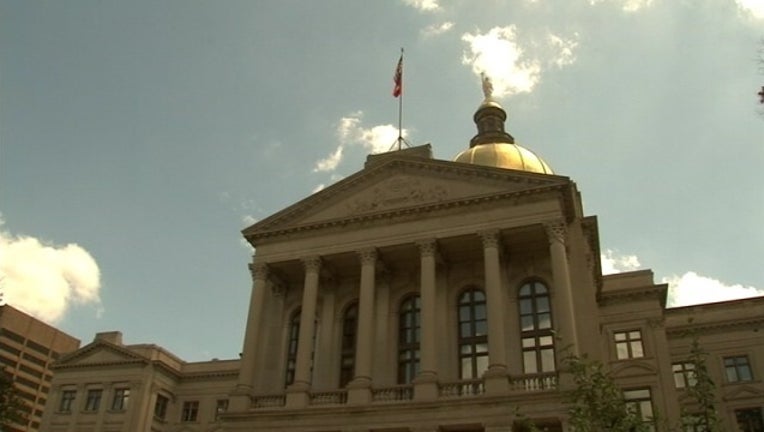 ATLANTA (AP) -- Georgia's General Assembly gavels in a new legislative session on Monday. The opening days of a legislative session typically include more ceremony than legislative action, but the agenda Gov. Nathan Deal is expected to lay out in his State of the State address this week will shape the 40-day legislative session.
Here's a look at some of the top issues lawmakers are expected to debate this year:
___
EDUCATION
Gov. Nathan Deal is expected to again focus on the state's K-12 schools this legislative session, the second-to-last before he leaves office.
Deal delayed an overhaul of the state's complex formula for doling out money to schools in 2016 to focus on passage of a constitutional amendment allowing the state to take over low-performing schools, but voters rejected it in November. He's likely to push an alternative to the amendment this year.
Deal has been tight-lipped about exactly what he will propose, though, ahead of this week's State of the State address.
It's also possible Deal will take up other recommendations from a commission he appointed in 2015 to review school funding, charter schools and teacher recruitment.
___
GAMBLING
Supporters of bringing casino gambling to Georgia are resuming their push to allow the facilities. The Las Vegas-based MGM Resorts International and Wynn Resorts are among the gambling companies hiring some of the Capitol's top lobbyists to convince state lawmakers that voters should decide on a constitutional amendment allowing casinos. Casino supporters argue that gambling dollars will solve problems.
Senate Republicans' majority leader, though, said changes to the state's lottery could send more money to the scholarship program and eliminate any need for casinos. State Sen. Bill Cowsert said Thursday that forcing the lottery to reduce prize payouts over time will free up more money for HOPE awards but allowing more gambling into the state could hurt lottery sales.
House Speaker David Ralston, a Republican from Blue Ridge, also remains skeptical about gambling expansion in the state.
___
RELIGION AND POLITICS
Republican leaders in both chambers insist so-called "religious liberty" measures aren't on their priority list for the year after Gov. Nathan Deal's veto of a proposal in 2016. Deal, a Republican, was under intense pressure from the state's business community that feared accusations of discrimination would hurt Georgia's economy.
But backers of stronger legal protection for people acting on religious faith expect several proposals again this year. No bills have been unveiled so far.
___
HEALTH CARE
President-elect Donald Trump's victory in November effectively killed any discussion of expanding Medicaid coverage for uninsured Georgians this year. Republican leaders now are in wait-and-see mode as their counterparts in Congress begin talks about repealing President Barack Obama's signature health care law.
The Senate does plan a task force focused on how Georgia will be affected by Congress' plans to repeal the federal health care law.
Lawmakers also will be asked to renew an annual tax on hospitals that covers a large share of the state's health care expenses. The fees are set to expire on June 30. Without renewal, Georgia's Medicaid program could lose more than $880 million in the hospital taxes and matching federal support.
___
MEDICAL MARIJUANA
State Rep. Allen Peake hopes to convince lawmakers to allow a statewide vote allowing the state to oversee and regulate the in-state cultivation of marijuana for medical use.
Peake, a Macon Republican, in 2015 sponsored legislation allowing people with certain medical conditions to possess cannabis oil in the state. Patients since have complained that getting the oil from other states is expensive and risky, but Peake hasn't been able to convince many colleagues to allow in-state marijuana growth.
Peake also hopes to expand the medical conditions eligible for cannabis oil possession to include post-traumatic stress disorder, autism and other conditions. Lt. Gov. Casey Cagle, who leads the Senate, said Republicans in that chamber may be willing to expand conditions if lawmakers reduce the level of the chemical that causes a high, called tetrahydrocannabinol, allowed in the oil.