Georgia lawmakers hurry to approve bills ahead of deadline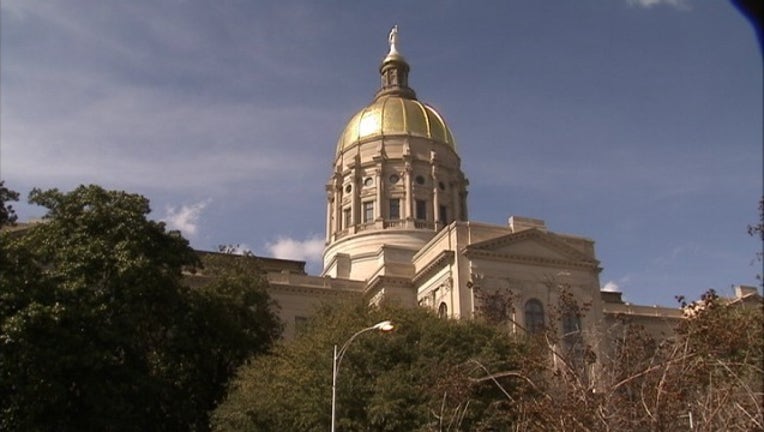 ATLANTA (AP) - A bill that will give more people access to medical marijuana was one of several pieces of legislation to move toward law Wednesday as Georgia senators and representatives hurried to get bills passed. Legislative rules require that bills pass at least one chamber by Friday to remain alive for the year.
Other legislation to move forward would give the governor a pay raise, implement a flat income tax, and work to fight the opioid epidemic with new requirements on doctors.
Here's a look at key developments from the Capitol:
MEDICAL MARIJUANA
Georgia representatives are allowing more people to get access to marijuana.
The full chamber voted Wednesday 156-6 to approve a bill that greatly expands the list of qualifying conditions that allow patients to legally use medical cannabis.
The bill adds eight conditions to the list, including autism spectrum disorder, HIV, AIDS, and Tourette's syndrome.
Post-Traumatic Stress Disorder was included in the original version, but was removed during committee deliberations.
The proposal removes restrictions of "end-stage" or "severe" on several of the diseases already included in the list of qualifying conditions.
Under the proposed legislation, Georgia will recognize medical marijuana cards from out of state.
The bill will next head to the Senate, which recently passed a bill also adding autism but reducing the level of allowable THC in cannabis oil.
___
GOVERNOR PAY RAISE
The next governor of Georgia would get a 25 percent salary increase under a bill approved by the Georgia House.
The bill sponsored by Rep. Jay Powell of Camilla increases the governor's annual salary to $175,000. Powell says a governor overseeing the sixth largest state in the country deserves more than the current salary.
The change would take effect in 2019. Gov. Nathan Deal, who is constitutionally limited to two terms, leaves office in 2018. He currently earns $139,339 per year.
The bill passed the House, 141 votes to 22, and goes to the Senate for consideration.
The Council of State Governments tracks governors' salaries nationally. The group reported New Jersey and Virginia paid governors $175,000 in 2016.
Five states pay governors more than that, topping out at about $190,000 in Pennsylvania.
___
FLAT INCOME TAX
The Georgia House has approved a bill changing the state's varied income tax levels to a flat 5.4 percent.
The chamber voted, 126 to 40, in favor of the bill sponsored by Rep. Jay Powell, R-Camilla. Current law sets income tax rates between 1 and 6 percent, based on taxable state income.
The bill also creates a new "earned income tax credit," matching a federal credit.
State officials estimate that the change means the state will get $18 million less from income taxes in the financial year beginning June 2018.
The bill goes to the Senate for consideration.
The left-leaning Georgia Budget and Policy Institute has warned that a flat income tax will mean higher income taxes on low and middle-income people, particularly those who do not have children.
___
FIGHTING THE OPIOID EPIDEMIC
Doctors will be required to register with and use a statewide database anytime they prescribe an opioid under a law approved by the Georgia Senate.
The expansion of the prescription drug-monitoring program aims to prevent doctor hopping and weed out physicians who are over prescribing opioids. Under current law, participation is voluntary.
Under the proposal, any doctor prescribing a controlled substance will be required to register with the database by July, 2018. Once enrolled, they are required to check the system before prescribing opioids to a patient to make sure that same patient hasn't recently received a similar prescription from another doctor.
If doctors fail to register or don't use the system properly, they can lose their license.