Georgia governor: Let Congress act first on health care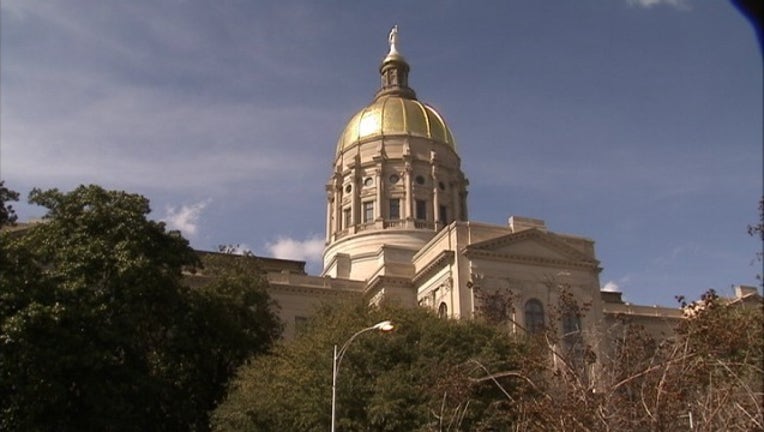 ATLANTA (AP) -- Georgia's governor said Friday that he wants lawmakers to hold off on any significant changes to the state's Medicaid program until a new Republican Congress acts to repeal and replace President Barack Obama's health care law.
Deal told The Associated Press in an interview that he will use a portion of his State of the State address on Wednesday to urge the GOP-controlled General Assembly not to "jump the gun."
The Republican governor said making changes this year to Medicaid eligibility or benefits could put Georgia "in the embarrassing position" of having to undo those policies next year or, if Congress acts swiftly, in a special session this year.
"I think we need to be cautious," Deal said. "I think we need to not be overly aggressive on the issue. I know it's a popular subject: 'Let's do away with Obamacare.' But the bottom line is, that's not a decision the General Assembly of Georgia or the governor of Georgia is going to make."
Georgia is among the states that refused expanded Medicaid coverage through the federal health care law and didn't form its own marketplace for people to purchase plans. According to the U.S. Department of Health and Human Services, about 1.7 million people have Medicaid coverage and about 478,000 Georgians have purchased insurance plans on the federal marketplace.
Deal's comments come a day after Republican leaders in the state Senate announced a task force to identify any state law that "may need to be changed" and discuss priorities for a replacement federal health care law. Deal said he's happy to have input from lawmakers, but said any policy changes affecting health insurance for low-income residents would be "premature."
"Now, if they make major changes at the federal level that gives us flexibility, more than we have now, that's a great thing for us," Deal said. "But the truth of the matter is, most of those decisions are administrative in nature and don't necessarily require legislation to be able to implement."
House Speaker Paul Ryan said this week that lawmakers will act to both repeal and replace Obama's health care law this year. But Congressional Republicans have yet to unite behind a replacement plan.
Deal, who is halfway through his final term in office, said Congress should look to governors as they develop a replacement health care proposal. Most members don't have personal experience working with the federal agencies that oversee Medicaid programs, while governors "are on the front line," said Deal, who resigned from Congress in 2010 during his first run for governor.
Deal said he'd support any Medicaid changes that give states more control over who is eligible for coverage and how to spend Medicaid dollars.
Deal also said Friday that he will ask lawmakers to expand mental health coverage to include children younger than four on the state's Medicaid and PeachCare programs, which serve low-income residents. The concept comes from a council appointed to study child welfare in the state, including the foster care system. The change is projected to cost $2.5 million in the next fiscal year.
"It is an area that can make a big difference if we deal with mental health issues as early as possible in the life of a child," Deal said.
Deal also plans to back a bill letting Georgia pharmacists dispense a drug used to reverse opioid overdoses without a prescription. Deal's administration in December began allowing pharmacists to dispense naloxone over the counter, but that standing order by the Department of Public Health will expire early this year.