Georgia considers ban of state funds to 'sanctuary' campuses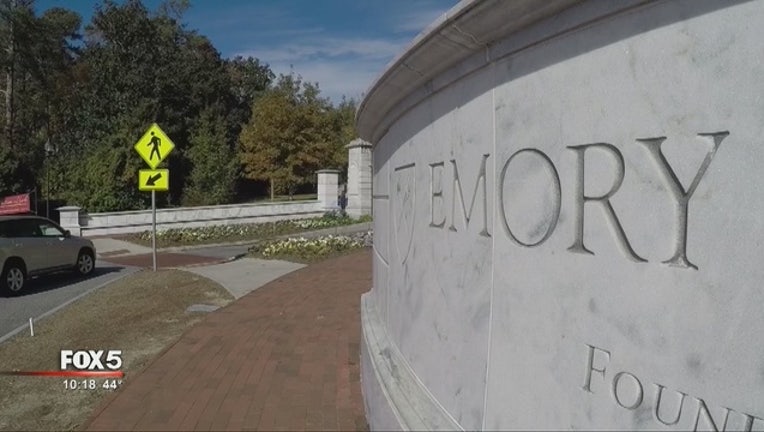 article
ATLANTA (AP) - Private colleges that don't cooperate with federal immigration authorities would lose state funding for scholarships and research under a bill moving through Georgia's legislature.
A House committee approved state Rep. Earl Ehrhart's proposal Wednesday, closely following a series of immigration measures from President Donald Trump, including a crackdown on cities that don't cooperate with federal immigration authorities. Opponents packed a hearing room inside the state Capitol, wearing stickers crossing out the bill's number.
After Trump's election, immigration advocacy groups became particularly concerned about students with temporary permission to stay in the U.S. under a program known as the Deferred Action for Childhood Arrivals, or DACA, created under former President Barack Obama. Trump said during the presidential campaign that he would eliminate it but has since said his administration "will work something out" and hasn't taken any action against the program during his first days in office.
Several colleges and universities across the country have embraced the "sanctuary campus" label. Each school using the phrase defines it somewhat differently but essentially promises that the school won't provide information about students to federal authorities investigating immigration status.
In Georgia, Emory University students petitioned the school for sanctuary status in November after Trump's election and the president of Agnes Scott College has said the school will continue to support its immigrant students. But no school in the state has announced plans to use the sanctuary title.
Ehrhart said he wants to keep it that way.
"You couldn't pick and choose any other law you don't like and ignore it," he said in an interview.
Ashley Rivas-Triana, an Emory student, said she was 2 years old when she came to the U.S. with her family who then overstayed a travel visa. She said students on the petition weren't asking Emory to break laws. They only wanted a commitment that the school would support current students and those who enroll in the future, particularly protecting student records, she said.
"Proposed bills like this are heightening the anti-immigrant sentiment we already know exists here," Rivas-Triana said, referring to litigation against the University System of Georgia over its policy requiring schools to verify "lawful presence" in the U.S. for in-state tuition levels.
Ehrhart's bill would ban state funds for private schools with a policy preventing or restricting employees from cooperating with federal immigration authorities. The bill does acknowledge existing law protecting the privacy of students' records.
Officials at Emory, a private university outside Atlanta that began offering financial aid in 2015 to some students living in the country illegally, have since said they aren't declaring "sanctuary" status. The school's statement says it will adhere to all state and federal laws, including those that make student records private. Officials said they won't share confidential student records with law enforcement without a subpoena.
Ehrhart's proposal still needs to be scheduled for a House floor vote before it could move to the Senate for consideration. GOP leaders in the House and Senate haven't mentioned it as a priority for the year.