Georgia bills on state role in weak schools, taxes advance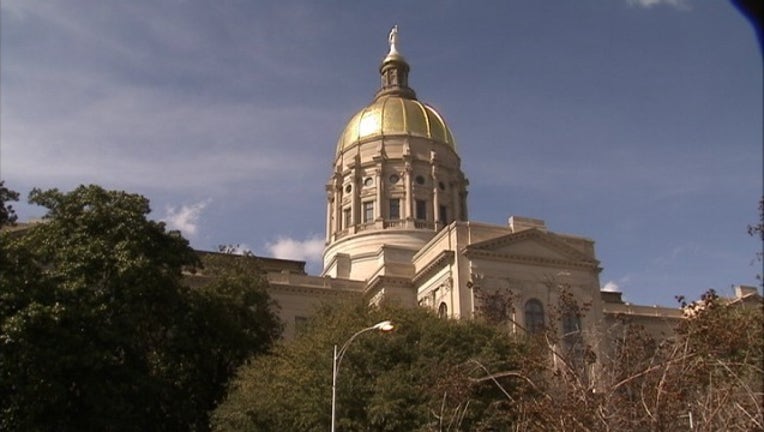 ATLANTA (AP) - Georgia lawmakers sent several high-profile bills toward floor votes on Monday with less than two weeks remaining in this year's session.
Lawmakers plan to adjourn on March 30 and have only four days of floor votes remaining.
Committees in both chambers are still debating key proposals that would give the state more power in struggling schools and make significant changes to income taxes.
Here's a look at some of Monday's legislative action:
STRUGGLING SCHOOLS
A bill to grant the state more power to intervene in Georgia's struggling schools is one step closer to a vote in the Senate.
The chamber's education committee on Monday approved the bill creating a "chief turnaround officer" to work with low-performing schools.
The committee maintained a key portion of the bill, which would make the State Board of Education responsible for hiring the new official. Education groups instead want the elected state superintendent to hire the new official because board members are appointed by the governor.
Superintendent Richard Woods, elected as a Republican, also pushed for the change but senators said it wasn't necessary.
The committee did amend the bill to prevent for-profit organizations from being hired to run public schools and decided schools should have three years to show improvement with state intervention, rather than two years in the House-approved bill.
The bill still prescribes some dramatic consequences for schools that show no improvement during that period or that refuse a "turnaround" contract with the state. In both cases, state officials could decide to remove staff, turn the school into a charter or allow parents to enroll their children elsewhere.
The bill must return to the House if it wins Senate approval.
GUN RIGHTS APPEAL
People who have been involuntarily committed to a mental hospital would be able to request the right to purchase a gun before the end of the standard five-year ban under a bill approved by a House committee.
The proposal creates a mechanism that allows courts to verify whether a person is of sound mental health before being removed from the five-year ban list. Currently that list is purged automatically.
State Sen. Elena Parent, D-Atlanta, said Georgia is the only state to automatically remove names from the federal list.
"It's more pro-gun rights than what we have in existing law and it's pro-public safety, because if someone still is a danger to themselves or others, we would know that," she said.
The House Rules Committee will determine if the bill receives a vote on the floor.
TAXES
The Senate's tax-writing committee didn't discuss three closely watched tax bills advanced by House leadership, including a proposed overhaul of Georgia income taxes.
A proposal collecting sales taxes on trips through ride-hailing services including Uber and Lyft and another to force online retailers to collect sales taxes also were on the committee's agenda, but didn't receive a vote. The Senate Finance committee may take up the bills Wednesday.
The income tax bill from Rep. Jay Powell, R-Camilla, would change the state's varied income tax levels to a flat 5.4 percent. Current law sets income tax rates between 1 and 6 percent, based on taxable state income.
State officials estimate that the change, if approved, would mean the state will get $18 million less from income taxes in the financial year beginning June 2018. The left-leaning Georgia Budget and Policy Institute has warned that a flat income tax would mean higher income taxes on low- and middle-income people, particularly those who do not have children.