Fulton D.A. files emergency motions in Diane McIver case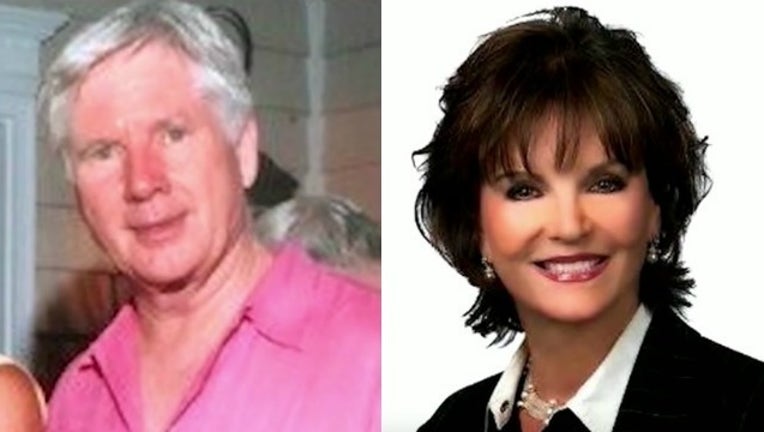 article
FULTON COUNTY, Ga. - Some new developments were announced Thursday by the Fulton County District Attorney in the September shooting death of a prominent Atlanta marketing executive. District Attorney Paul Howard said his office filed two emergency motions in the death of Diane McIver.
The first motion would cease the sale of her estate by her husband, Claud 'Tex' McIver, who has been charged with the involuntary manslaughter of his wife.
The second seeks to prevent McIver from using any of the assets from his wife's estate to be used for his legal defense.
An emergency hearing was schedule Friday at 1 p.m. in front of Fulton County Superior Court Judge Constance Russell on the matter.
RELATED: Prominent Atlanta attorney released on $200,000 bond
In September, Atlanta Police said Mrs. McIver, 64, was a passenger in an SUV which had pulled off the interstate at Edgewood Avenue to avoid construction. According to investigators, the SUV had two other occupants at the time and continued to travel on surface streets towards Buckhead. The SUV was on Piedmont Avenue near Piedmont Park. Investigators said, when a gun inside the vehicle discharged, Mrs. McIver was wounded. She was rushed to Emory University Hospital on Clifton Road where she was pronounced dead just before 1 a.m. on September 26.
Police located the SUV in the hospital parking lot and took initial statements from the other occupants of the car.
Diane McIver was president of Corey Airport Services, an Atlanta-based marketing company.
Her husband, "Tex", is a partner in his firm, vice president of the Georgia State Election Board, and service on the American Bar Association's Standing Committee on Gun Violence advisory board.
In October, FOX 5 reported it first appeared the Atlanta Police Department had finished collecting evidence from the vehicle where Diane McIver was shot and ultimately succumbed to her injuries.
The incident has been under the microscope ever since her husband, "Tex", told police he did not know how his .38 revolver went off striking his wife in the front.
Detectives and crime lab staff examined the SUV, but then released it back to his family. The attorney for Mr. McIver, Stephen Maples, said the vehicle was returned to the family September 30. But Maples said the investigators told the husband's attorney investigators needed to take another look. The family complied.
This time, Maples said, APD explained it wanted the GBI to examine the vehicle. But there is a hiccup with the planned recheck. The GBI tells FOX 5 the request by authorities cannot be fulfilled because of a restriction. A spokesperson explained the information detectives want to gather is not scientifically possible.
McIver was booked into jail on the involuntary manslaughter charges of Dec. 21. He was released on a $200,000 bond.
NEXT ARTICLE: Police in Buckhead shift duties to be more proactive on crime