Fulton County DA asks for extra security when she announces Georgia election probe results
FULTON COUNTY, Ga. - A letter written by Fulton County District Attorney Fani Willis shows she will announce the results of her 2020 election interference investigation of former president Donald Trump and others this summer.
In a letter to Fulton County Sheriff Pat Labat, Willis asked him to get ready for "heightened security and preparedness" because she predicted her announcement "may provoke a significant public reaction."
In the letter, Willis said she will announce possible criminal indictments between July 11 and Sept. 1, sending one of the strongest signals yet that she's on the verge of trying to obtain an indictment against Trump and his supporters.
"I'm not sure what strategic value it (the letter) has," says former DeKalb County district attorney and current law professor J. Tom Morgan.
PART OF TRUMP ELECTION PROBE REPORT RELEASED; GRAND JURY BELIEVES SOME WITNESSES LIED
Morgan is talking about a letter, obtained by the I-Team and written by Willis to the Fulton County sheriff. Willis writes about the need for extra security when she announces the results of her Donald Trump investigation.
Morgan says what he calls an unusual letter carries one clear message:
"This was the district attorney's way of announcing to the world that she's going to indict Mr. Trump," Morgan theorized.
For some eight months, a who's who of political leaders testified before a Fulton County special grand jury investigating whether former President Donald Trump or others illegally interfered in Georgia's 2020 presidential election.
Last month, the grand jury finished its work and "voted to recommend that its report be published."
After hearing arguments for and against releasing the report from media lawyers and Fulton County prosecutors, Superior Court Judge Robert McBurney - who oversaw the grand jury - ordered that most of the report would remain sealed while the criminal investigation of Trump and others continues.
"It's scary to try your case in the press," said Morgan.
Now that private letter written to Labatt has become very public. In it, Willis told the sheriff she would announce her "charging decisions" once she wraps up her ongoing investigation of former president Donald Trump and others for interfering with the 2020 presidential election.
In the letter, Willis warned the Sheriff the announcement is coming after a Fulton County grand jury meets from July 11 to Sept. 1 and may lead to "provoke significant public reaction." She wanted the sheriff to have "sufficient time to prepare" to "protect the public."
When asked why the DA would write the letter, Morgan said, "It is a surprising way to make the announcement. If she really wanted to heighten security she didn't need to write a letter." 
He said a simple phone call would have sufficed.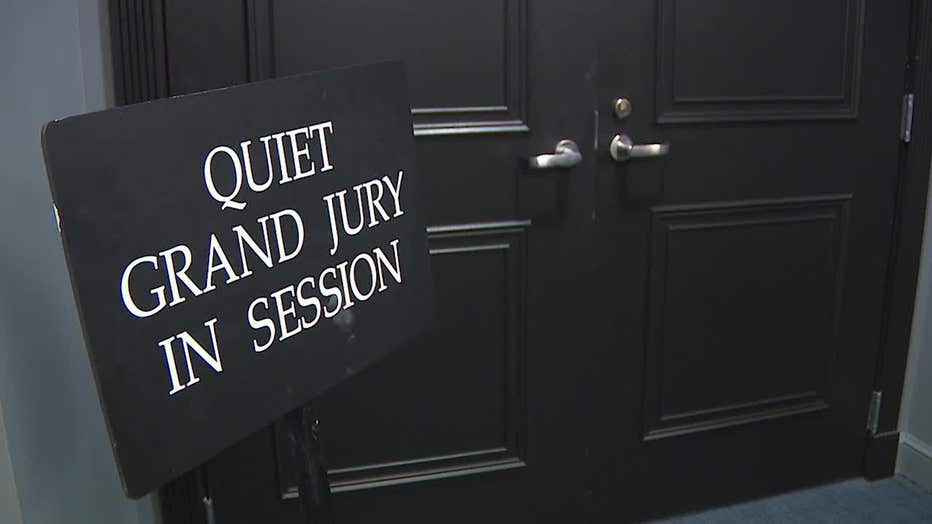 "My guess, and it's just a guess, is this is a way of telling potential defendants 'let's make a deal' time," said GSU Law Professor Clark Cunningham.
Cunningham thinks the timing of the letter may indicate Willis is offering potential defendants in the case, including the alternate or fake electors who cast phony votes for Trump, time to decide to cooperate and avoid possible prosecution.
"They may choose to cooperate and provide information and that could crack the case wide open," he said.
Trump's Atlanta team of lawyers, Drew Findling, Jennifer Little, and Marissa Goldberg issued the following statement:
The public release of this letter does nothing more than set forth a potential timetable for decisions the Fulton County District Attorney's Office previously announced would be coming. On behalf of President Trump, we filed a substantive legal challenge for which the D.A.'s Office has yet to respond. We look forward to litigating that comprehensive motion which challenges the deeply flawed legal process and the ability of the conflicted D.A.'s Office to make any charging decisions at all.