Fulton Co. Sheriff swears in new K-9 deputy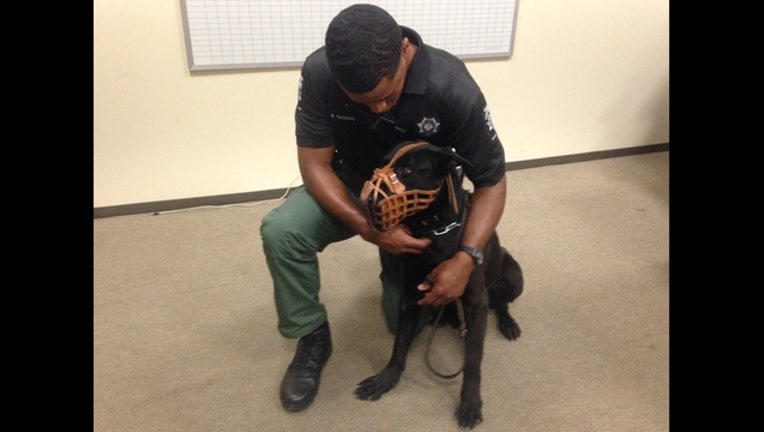 FULTON COUNTY - Sheriff Ted Jackson welcomed the newest four-legged cadet to the Fulton County Sheriff's Office on Tuesday.
K-9 Deputy Diesel, a Belgium Malinois, was born in Holland three years ago.
Diesel is a dual-purpose canine trained to track, apprehend suspects, and locate illegal drugs and  cell telephones.
Deputy Thomas and K-9 Diesel will also patrol Fulton County as members of the Law Enforcement Division.
Earlier this year, Deputy Byron Thomas and K-9 Diesel began their training together for 400 hours before graduating from the program in Tuscaloosa, Alabama.