Friendship Towers seniors say they are still living in unbearable conditions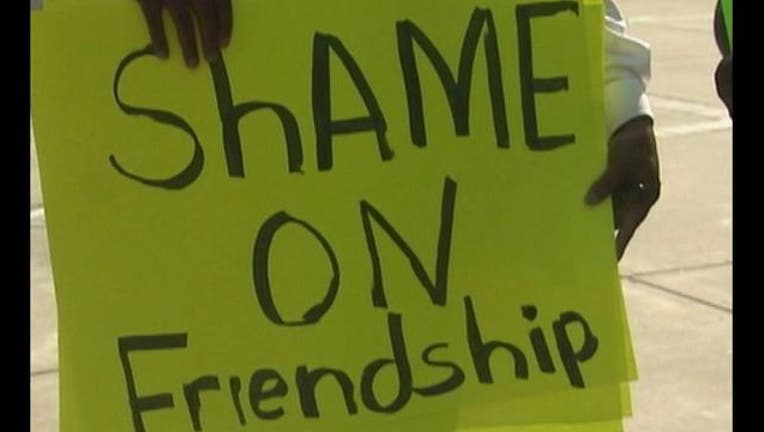 article
About a dozen seniors that reside at Friendship Towers gathered at Friendship Baptist Church Sunday to meet with the pastor.  The residents say despite two months of court battles and rulings in their favor the temperatures inside the building continue to be unbearable.  The tower installed a new chiller last month but according to the residents it is not working well enough.
The Pastor of Friendship Baptist Church invited the group in and he plans on visiting the building on Monday.
Previous Story:
 As summer heat starts to bear down on metro Atlanta, about 30 of the 90 residents who live in Friendship Tower Apartments took their complaints about unbearable heating and air conditioning problems to a Fulton County judge. They said the problems have been going on for a long time.

"If you knew this six years ago. It wasn't fixed, but you keep promising we're gonna get it,' complained resident Sharon Bridges.

Friendship Baptist Church, which was recently knocked down to make way for the Atlanta Falcons new stadium, owns the building and claims they have been addressing complaints.

"When we discovered in February that the cooling system was not going to be sufficient, it took until March to have engineering studies done and buy it as soon as we found out," Friendship Board of Trustees Chair Lloyd Hawk insisted.

Fulton County Superior Court judge Gail Tuson ruled against the church and ordered a second portable air conditioning unit be put in the plaintiffs' apartments and any other resident who wants it. But Ms. Bridges wasn't convinced.

"I'll believe it when I see it,' the MS patient said.

"Seeing is believing. We've been told over and over again that these problems were going to be remedied by all parties involved. That has not occurred to date, therefore we don't have any faith in their goodwill," skeptical attorney Shawn McCullers said.

The judge gave the church until June 2nd to have all the portable units installed.