FOX News announces lineup for GOP Presidential debate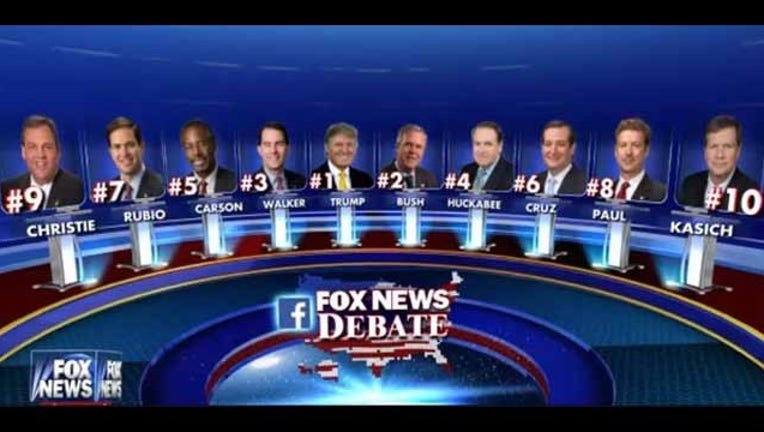 article
On Thursday, Aug. 6, FOX News and Facebook will present the first GOP Presidential primary debate, in conjunction with the Ohio Republican Party. The event will be broadcast live from the Quicken Loans Arena in Cleveland, Ohio, and can be seen on the FOX News channel and on foxnews.com.
Tuesday afternoon FOX News' Shepard Smith tweeted the order:
"BREAKING: Top 10 for the #GOPDebate- Trump, Bush, Walker, Carson, Huckabee, Cruz, Paul, Rubio, Christie, Kasich"
"BREAKING: Bottom 7 appearing in 5pm debate: Perry, Santorum, Jindal, Fiorina, Graham, Pataki, Gilmore"
Republican National Committee chairman Reince Priebus released the following statement in response to the Fox News debate announcement:
"Our field is the biggest and most diverse of any party in history and I am glad to see that every one of those extremely qualified candidates will have the opportunity to participate on Thursday evening. Republicans across the country will be able to choose which candidate has earned their support after hearing them talk through the issues.
Democrats will have to take Hillary Clinton's word that she deserves to be their nominee. While the RNC is moving forward with our sanctioned debate schedule, the DNC has yet to even announce when they will put her onstage."
Did your candidate make the cut for primetime? Tweet us at @FOX5Atlanta or leave a comment on the post at facebook.com/FOX5Atlanta.