Florida man detained by police for playing the 'Star Spangled Banner'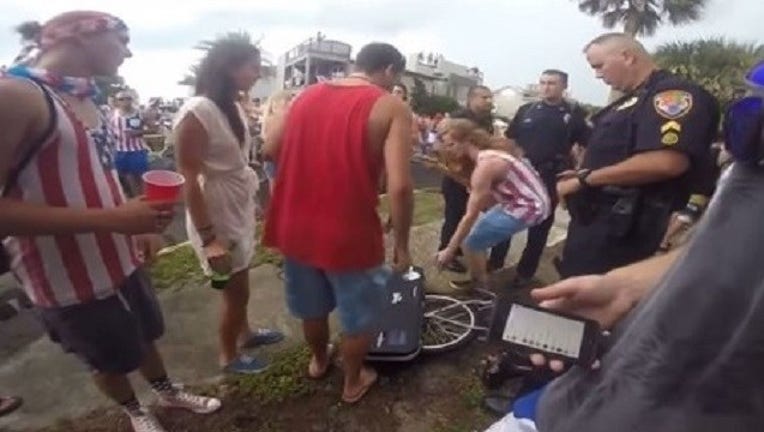 article
A Florida man playing the "Star Spangled Banner" on guitar said he was detained by police on Neptune Beach over the Fourth of July weekend.
Lane Pittman told WJXT NEWS 4 Jacksonville that he was playing his electric guitar around 3 p.m. Saturday in front of his friend's home. He said a Neptune Beach Police officer told him to move from the street or he'd go to jail. Pittman said the officer told him he could play on the sidewalk instead.
But a video posted by Pittman on his YouTube channel shows officers approach him following his musical tribute and escort him away.

App users click here to watch the YouTube clip
"Out of respect for the national anthem, they let them finish the National Anthem," Neptune Beach Police Chief David Sembach to WJXT NEWS 4 Jacksonville. "He was told he was going to have to stop playing. He went to the sidewalk and continued playing, and it was only after that that the crowd was getting hostile, so the only way to stop it, since he wasn't going to stop playing, was to take him out of the location."
Pittman said the officer would have charged him with inciting a riot, but they told him they didn't have the resources to take him to jail.
"There's always two sides to the story. They only show on YouTube what they want you to see," Sembach told WJXT NEWS 4 Jacksonville. "The whole thing was not on YouTube, and as I said, he was told the first time, 'You could not play. It was causing a disturbance.'"
Police also told WJXT NEWS 4 Jacksonville that they believe this was part of a publicity stunt.