Fla. officer pushes woman in electric scooter home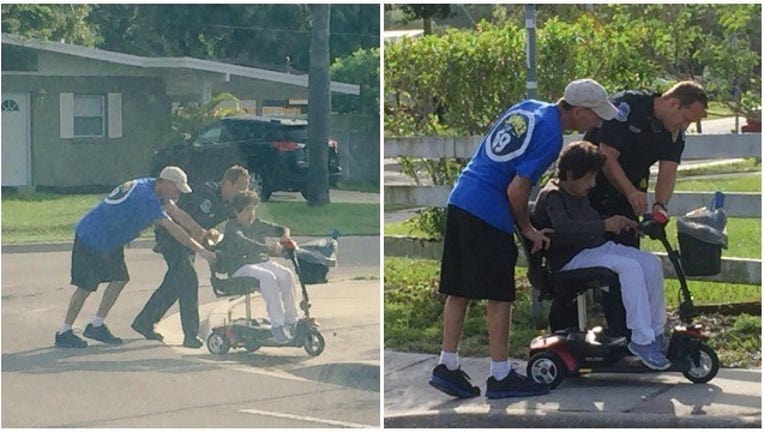 article
A Florida police officer went above and beyond the call of duty recently.
The Sarasota Police Department posted two pictures to Facebook of Officer Scott Patrick helping an elderly woman.
Officer Patrick received a phone call that the woman was broken down in the middle of the road on her electric scooter. When he arrived her back wheels were locked up and the scooter wouldn't roll.
Sarasota police tell FOX 5 the woman lived about five blocks away from where they were, so the kind officer told her he'd push her home.
Police say another citizen stopped and assisted the officer as well.
Officer Patrick is in his 12th year with the Sarasota Police Department. He started working there in 2003.
Way to go, Officer Patrick!
Photos courtesy of the Sarasota Police Department. APP USERS: Click here to view the photo gallery.