Five teens arrested after shooting, carjacking, and police chase through metro Atlanta
CHAMBLEE, Ga. - Officers have arrested five teenagers after a police chase through multiple metro Atlanta cities and counties early Tuesday morning.
Officials tell FOX 5 the incident started around 1:30 a.m. Tuesday in DeKalb County with a shooting on the 1400 block of Willow Lake Drive. According to investigators, a woman was inside her car when the teenagers approached her and demanded her vehicle.
The victim told police that she and the suspects got into a shootout where she was injured. The five teenagers fled without the vehicle. The victim in this case was taken to the hospital with non-life-threatening injuries.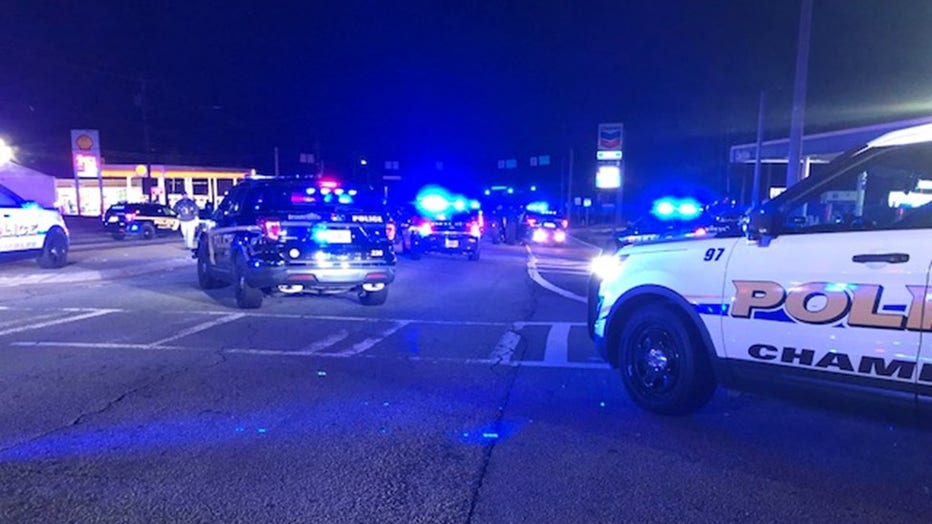 Less than two hours after that shooting, Sandy Springs police say they got an emergency call of a carjacking on the 5600 block of Roswell Road. The victim in that crime told officers five people who were armed with AK-47-type weapons took his blue 2019 Kia Forte.
According to investigators, a Brookhaven police officer spotted a vehicle that matched a "be on the lookout" in unincorporated DeKalb County and gave chase. The pursuit ended when officers used a PIT maneuver to stop the vehicle near a gas station close to Interstate 85 in Chamblee.
Five individuals inside the sedan were arrested at the scene after police blocked their escape route. Officials have identified them as 17-year-old Kevin Hernandez, 17-year-old Manuel Hernandez, and three 16-year-olds. Police also recovered two weapons from the stolen car. 
Police say the suspects were not seriously injured when the sedan crashed
The investigation is ongoing.