Fish on Friday: Alma Cocina recipes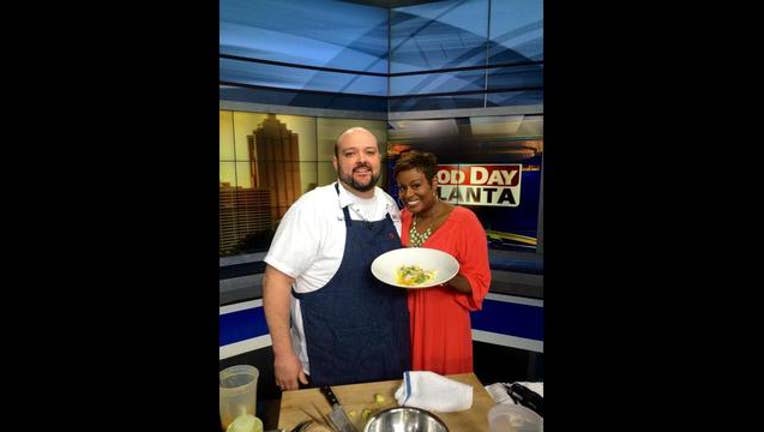 article
Check out the following recipes from Chef Chad Clevenger!
Scallop Ceviche
Take scallops and cut to desired size then submerge in lime juice for 10 mins. Dice a ½ cucumber without seeds and mix with avocado pieces, hearts of palm slices(if available), and slivers of red onion. Finish with avocado oil and cilantro
Fermented Passion-fruit Puree (1.5 qts)
INGREDIENTS:
To start this process- Thaw one tub of passion fruit puree and mix with
2 oz of Agave
1 oz of lime
Place in a dated/labeled mason jar or cambro then cover with a dark napkin. Place in the cabinet of the liquor room and shake daily as well as burping the container. It's ready after 5 days.
2 cup Fermented passion fruit
1 ea Yellow tomato
1 ea Habanero
2 Cup Orange Juice
1 oz Lime Juice
2 oz Agave
TT Salt
METHOD: Place all ingredients in blender until smooth. Strain through chinois