Fire victims: Apartment knew sprinklers were broken but never issued warning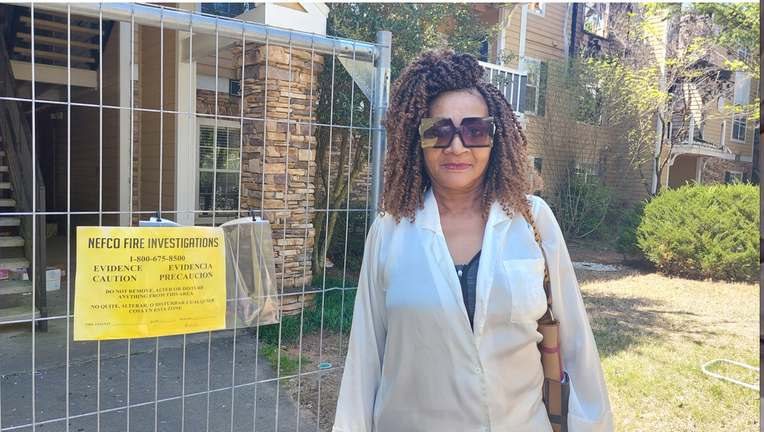 article
MARIETTA, Ga. - All they wanted was a warning.
Vicky Alexander is certain her brother would still be alive if she had known her apartment sprinkler system was broken.
"I probably would have gotten the hell out of there," she said.
Instead, Tommy Alexander, 74, perished in the February 13 blaze at the Hamptons of East Cobb near Marietta. Most of the other residents of Building 200 lost their homes and belongings as well.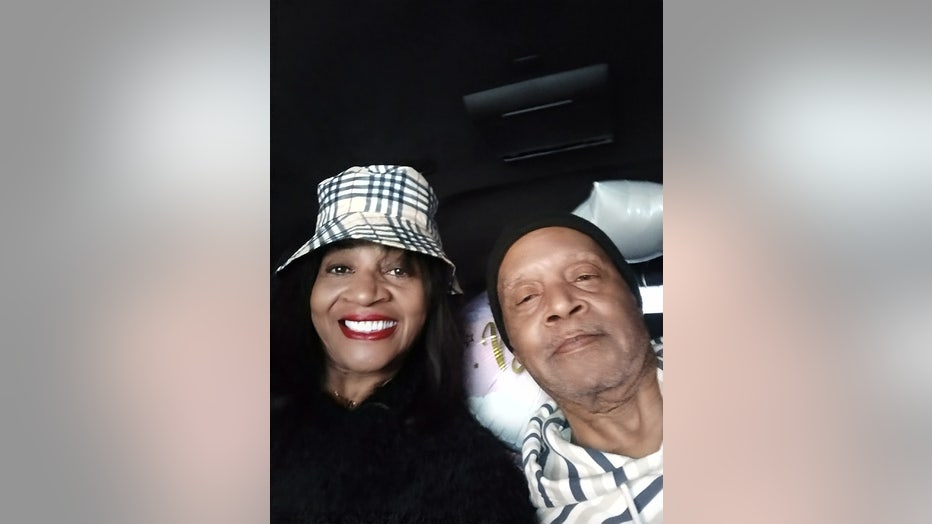 Vicky Alexander and her older brother Tommy. Firefighters would locate his body near the bathroom of the apartment the siblings shared.
The fire quickly jumped to the attic and spread through the 30-unit structure before firefighters could bring it under control.
According to Cobb fire records, the sprinklers did not activate. They were broken. Both the Cobb County Fire Marshal and Hamptons management had known that for weeks.
But tenants apparently did not.
"They never told us we was in danger," said Alexander.
So why didn't anyone warn the tenants? Simple answer: Georgia law doesn't require it.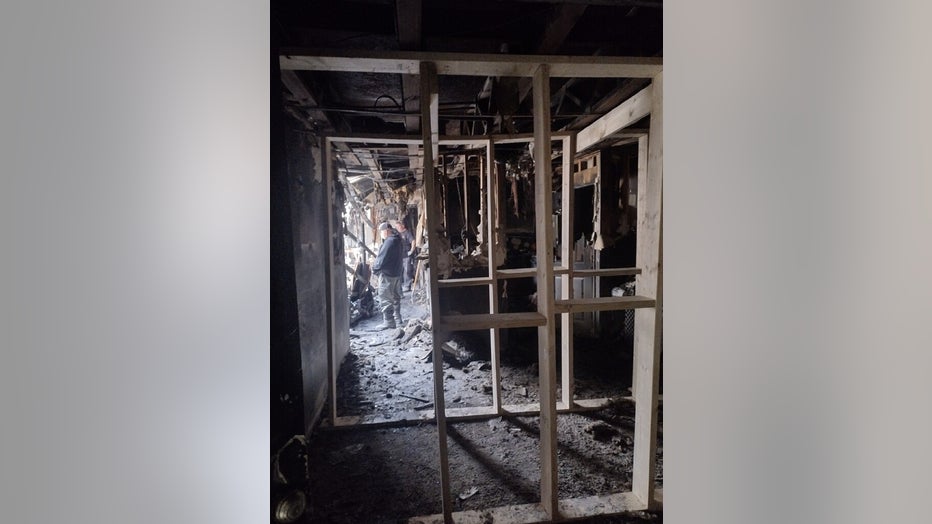 The fire damaged all but one of the 30 units in Building 200.
The FOX 5 I-Team can't say how long the sprinklers weren't working. Records reveal Hamptons of East Cobb failed its annual fire inspection in August because it could not show the sprinkler system had been serviced. There was no follow-up.
In late December, a surprise freeze led to burst pipes throughout metro Atlanta, including the Hamptons. On December 29, the complex failed a sprinkler inspection for three of the six buildings, including Building 200. Same for a January 5 follow-up visit.
By then, more than 100 apartment complexes across Cobb were dealing with broken sprinkler systems due to the freeze, limiting the number of qualified contractors available to do the work.
On January 25, another Cobb Fire Marshal sprinkler inspection said "88 heads needed to be either cleaned or replaced. Have the Fire Alarm and Sprinkler System Restored… ASAP."
Instead, 19 days later, Cobb and Marietta fire trucks would arrive ASAP at the Hamptons. But it would already be too late.
Cobb Fire spokesman Nick Danz said he didn't know whether a working sprinkler system would have made a difference.
"That's a difficult thing to answer," he said.
Would he have rather had it than not?
"Getting water on fire quicker than we can respond is always ideal," Danz said.
Despite repeated attempts, no one from the Hamptons of East Cobb responded to questions about the broken sprinklers, including parent company Cohen-Esrey.
The property manager continued to sign new leases with tenants despite no evidence the sprinkler system was working.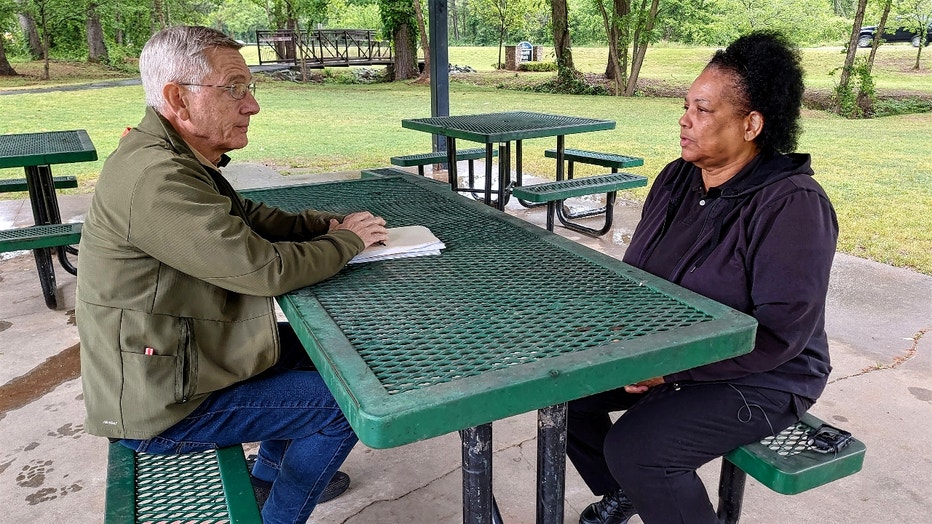 Trina Johnson renewed her lease shortly before the fire. She said no one warned her then the sprinklers didn't work.
Trina Johnson renewed her lease in January, before the fire but after the complex had already been cited twice.  Yet her new lease still said her apartment in Building 200 was protected by a working sprinkler system.
"No one informed me of anything about no sprinklers working or anything," the school cafeteria worker said. "If the sprinklers had been working, they would have saved our apartment side."
Johnson lost her belongings and had to find another place to live.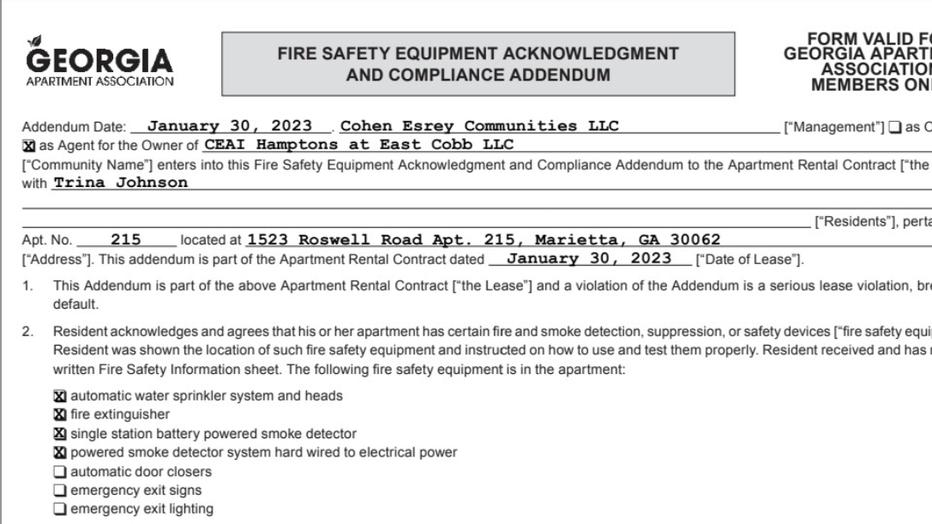 Trina Johnson's January lease showing her apartment had a sprinkler system. At the time this lease was signed, the property manager knew the sprinklers didn't work.
We checked with other metro counties. Surprisingly, none required an apartment complex notify its tenants if their sprinkler system isn't working.
Instead, the rules require an apartment complex be on something called Fire Watch until repairs are made. In Cobb, that meant the apartment must assign someone to patrol the unprotected building watching for signs of a fire.
A patrol that must happen at least once every hour, 24 hours a day.
But of the 45 days Hamptons of East Cobb was supposed to be on Fire Watch, authorities could show us only 12 full days of logs submitted by apartment management.
Some counties like Clayton and Cobb require an apartment on Fire Watch post signs notifying residents.
But we could find no one at Hamptons who saw such a sign or, even worse, anyone actually conducting a Fire Watch.
"I didn't see anyone," said Johnson. "And I'm in and out of my apartment all the time."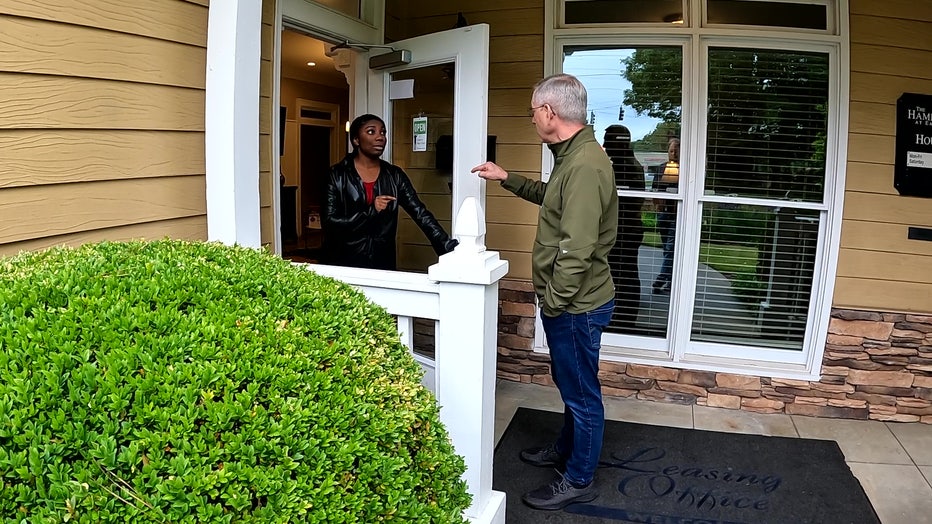 Property manager Kaliyah Parker signed the January lease for Trina Johnson that did not disclose the broken sprinkler system. Parker is also listed as the overnight "fire watcher" on logs sent to the Fire Marshal's office.
Cobb Fire spokesman Danz said Fire Watch records are not audited.
"I would say there's not super specific requirements for that as far as a set number of times or duration of the watch," he said.
Can he understand why some might say relying on Fire Watch only provides a false sense of security?
"I can see that," he answered.
It's unclear who was on Fire Watch at the time the Hamptons fire broke out the morning of February 13. Authorities say they were alerted by someone who pulled the fire alarm and a call from someone in another building.
According to the Cobb County Fire Department, all sprinklers are now operational at the Hamptons of East Cobb.
Still unresolved – what caused the February fire and were there early warning signs that could have limited the damage?
Multiple fire investigators spent months searching unsuccessfully for the cause. They do believe it started in the living room of Vicky Alexander's apartment. Her brother's body was found near the bathroom.
She's also living in a new place now, wondering whether knowing the danger she and her brother faced would have made any difference.
"You took my rent in January," she said. "And you turned around and took my rent in February. And you knew this!"
Trina Johnson agrees there could have been a better Fire Watch, one that would have simply let the tenants know the truth.
"So we could have helped whoever was supposed to be the fire watcher."