Favored Democrat, incumbent Isakson face primary challengers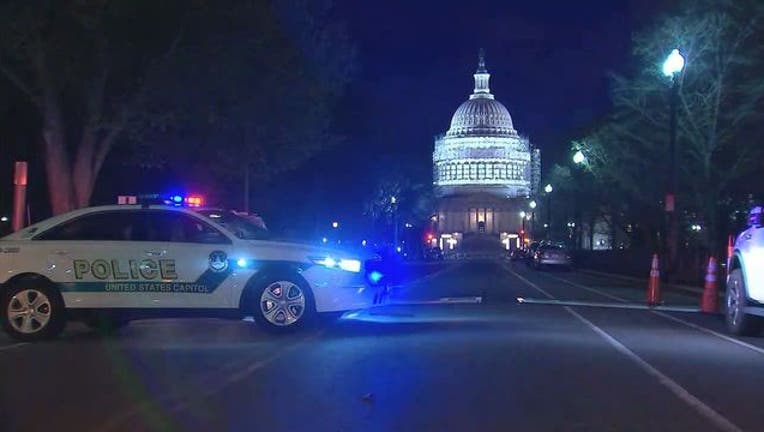 article
ATLANTA (AP) — Top Georgia Democrats hope a wealthy newcomer to state politics can take down incumbent U.S. Sen. Johnny Isakson. But first, Jim Barksdale's fledgling campaign has to make it through the May 24 primary against project manager Cheryl Copeland and businessman John Coyne.
Georgia Democrats have struggled statewide in recent years. Isakson won more than 60 percent of the vote in 2010. The party hoped Michelle Nunn, daughter of Georgia's former U.S. Sen. Sam Nunn, could win an open Senate seat in 2014 but she ultimately lost to David Perdue by eight points.
This year, Democrats wager GOP presidential front-runner Donald Trump's presence at the top of the ticket will be a drag for other Republicans. GOP observers here argue the often unpredictable businessman won't affect Isakson's broad base of support.
Isakson, who was unchallenged in the 2010 primary, faces two GOP opponents. Neither has the statewide name-recognition or war chest he's built. At the end of March, the incumbent seeking his third term reported nearly $6 million in cash.
Barksdale, an investment manager, already has loaned his campaign $1.1 million. But the campaign showed little life until this month. An introductory television ad began airing statewide recently.
Barksdale said in a recent interview that he never considered a run for any public office until approached by top Democrats. Barksdale said he voted for Bernie Sanders in Georgia's Democratic primary, based on the Vermont senator's support for campaign financial system changes. For years, he backed Republican candidates until opposition to the war in Iraq turned him toward Democrats and the party's platform.
"It's not good for a capitalist if somebody can't pay their mortgage," Barksdale said. "It's not good for a capitalist if people can't buy your product."
Copeland and Coyne have meager financial resources and accuse some party officials of picking sides solely because of Barksdale's finances. Coyne, a frequent candidate for Georgia offices, last week sued the state party over the issue.
"Mr. Barksdale calls himself the only viable candidate because he's a multimillionaire," Coyne said.
Copeland described herself as an alternative to two businessmen.
"The way to re-energize the party is by bringing in an outsider people can identify with," she said.
Isakson's primary opponents have struggled in previous runs.
Derrick Grayson, an engineer, got about 1 percent of the vote in the 2014 Senate primary. Mary Kay Bacallao, a college professor, got 15 percent in the 2014 state superintendent primary. She's still focused on education, criticizing Isakson's support for legislation replacing federal standards of No Child Left Behind.
"That's not American, it should be local parents and educators making decisions on what students learn and how teachers are evaluated," she said.
Grayson repeatedly has said Isakson won't complete a third term if re-elected in November and questioned the incumbent's conservatism after Isakson supported Gov. Nathan Deal's veto of a bill shielding religious groups that deny services based on their faith.
"That's the anger the Republican base has with the Republican party -- they don't act like Republicans or conservatives," Grayson said.
Isakson recently unveiled two television ads: one on his opposition to the Obama administration's nuclear deal with Iran and a second on congressional Republicans' efforts to overturn the president's signature health care law.
"I've delivered for Georgia over a long period," Isakson said. "I always run on my record, lay it out there and let voters decide."
Isakson began his re-election campaign in November 2014; in June he announced a diagnosis of Parkinson's disease. Isakson said he wouldn't have spent the last two years campaigning if he planned to resign.
Primary elections are May 24. If no candidate receives a majority, the top two votegetters go to a July runoff.