Father makes a plea to address gang violence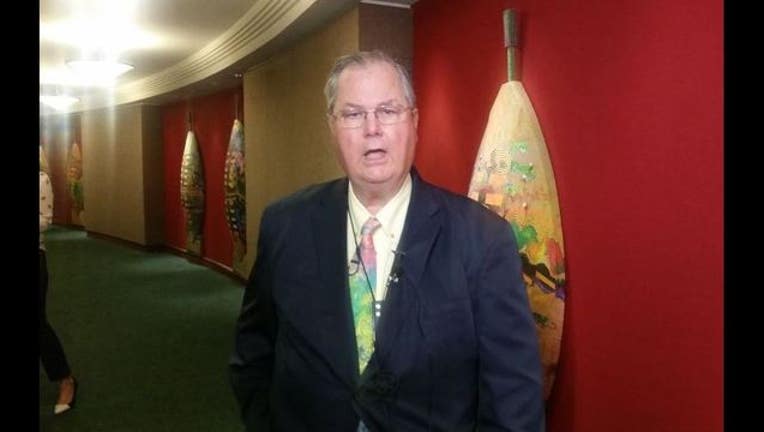 FULTON COUNTY, Ga. - The father of an Atlanta crime victim travels hundreds of miles to help metro Atlanta fight our gang problem. 
Baltimore resident Don Henderson flew into Atlanta to make a plea to the Fulton County Commissioners.
Henderson's son, John, was murdered by members of an Atlanta gang in a Grant Park Bar in 2009.  The elder Henderson wants the elected officials to allocate $60,000 to support a Citizens Gang Coordinator office, which would focus on prevention and intervention before youngsters decide to live a life of violence. 
Fulton County District Attorney Paul Howard organized the initiative.  Howard says gang-related crimes are up 2000% over the last ten years. "What we have realized is, you cannot solve the gang problem simply by arresting people and incarceration people," Howard said.
Joseph Regotti is a gang prevention coordinator in Virginia who is getting results. "If you are not doing anything to address prevention and recruitment and the at risk kids who may be lured into a gang lifestyle, you can arrest the gang members, but there is a whole not her generation of Gang members ready to come up," Regotti lamented.
The Fulton County commission will decide whether to fund the two positions in the new office when they meet again in two weeks. United Way and City of Atlanta have already pledged their $60,000.