Fans celebrate World Cup win in Brookhaven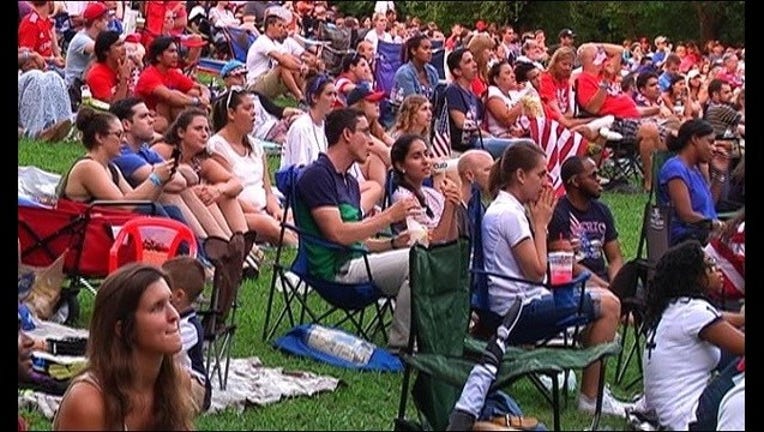 article
Hundreds of people cheered the U.S. Women's World Cup team to victory from their lawn chairs Sunday. 
The outdoor watch party was part of Atlanta Soccerfest held in Brookhaven Park.

"It makes me really proud," said Jacob Austin of the large turnout. "It shows that specifically this city that I care about a lot gets behind a sport I care about a lot and you know, it does my heart a little bit of good."

Austin and members of Atlanta's chapter of The American Outlaws helped lead people in cheers throughout the game. The group supports U.S. National soccer teams on every level and the team gave them a lot to cheer about, scoring early and often.

"This was just so surprising to everyone," said Brianna Hathaway. "To have four goals in the first half was just astounding. I thought it was going to be 2-0, personally and I did not expect us to come out and get so many goals so fast. It's an amazing experience."
The U.S. Women's World Cup team defeated Japan 5-2.