Falcons video talks pain, Brotherhood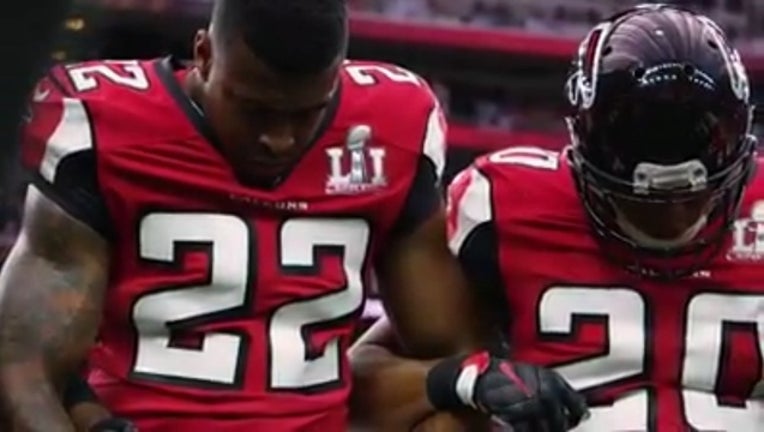 ATLANTA - Doesn't it seem like a lifetime ago since the Atlanta Falcons lost Super Bowl LI. Sadly it hasn't even been a week. It has been a tough week, but a new Falcons video looks to pull fans up.
This season, fans heard about the term "Brotherhood" in relations to the Falcons, but Friday, the team released a video which explains just what it means. The video titled "The Brotherhood was built to rise again" using the hashtag #InBrotherhood was posted in the afternoon and was already shared several thousand times.
App users: Click here to watch full video
"Brotherhood is not the product of prosperity. Brotherhood is a bond formed by commitment in times of darkness. We're hurting..." is how the video begins.
The 2:23-long video serves up a dish of reality to Falcons fans in a way that many in the comments of the Facebook video called "chilling" and perfectly fitting the current tone of the Atlanta sports community. The video calls fans to feel every ounce of the pain, absorb it, and get back up "because we did not get what we came for!"
The video then seems to solemnly call for Falcons fans to become more resolved and resolute.
"In Brotherhood we fall, in Brotherhood we trust, in Brotherhood we rise."
NEXT ARTICLE: GA girl takes priceless notes on dad watching Falcons in Super Bowl