Persons of interest cleared in 11-year-old boy's shooting death
EAST POINT, Ga. - East Point police said two men investigators had previously identified as persons of interest have been cleared in the case/
According to investigators, around 11 p.m. on November 6 officers went to the 1200 block of Bell Avenue and found the 11-year-old victim suffering from a gunshot wound. 
The child, later identified as Tyrell Sims, was taken to Grady Memorial Hospital where he died as a result of his injuries.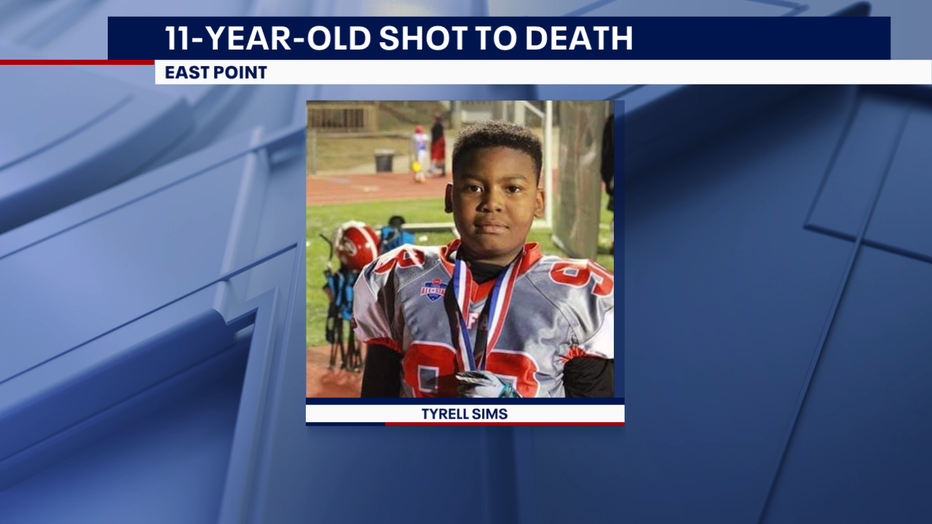 East Point police identified 36-year-old Jeremiah Taylor and 23-year-old Antonius Montanez Aziz as persons of interest, but police said both men immediately reached out to detectives and were questioned. Neither men were involved in the child's death, police said. 
WATCH FOX 5 ATLANTA LIVE COVERAGE
Download the FOX 5 Atlanta app for breaking news and weather alerts.
This story was originally posted on Nov. 12 asking for the public's help in seeking the two men. It was updated on Nov. 16 to reflect that police have spoken to the pair and do not consider them suspects.