Plumber says $12K water bill result of defective meter, Atlanta Watershed refuses to adjust bill
ATLANTA - A retired East Lake couple had a four-month period where their water bill spiked. We're talking $12,000. Then, it simply went back to normal. 
The Williams family has been getting "Final Notice" warnings for nearly a year now, but they're not ready to pay up.
 "Two thousand, nine hundred, sixty-seven dollars and fourteen cents," Jeffrey Williams told the FOX 5 I-Team was his first out-of-the-ordinary bill. "I called because my stomach sank."
He called the City of Atlanta Department of Watershed Management to sort this out because his previous bill was closer to $153. The utility's own notes advise from the beginning, "if no leaks are found" to "check the meter."
The Williamses, on their end, started with their home warranty company.
"He came out and determined we had no leak," the long-time East Lake resident said.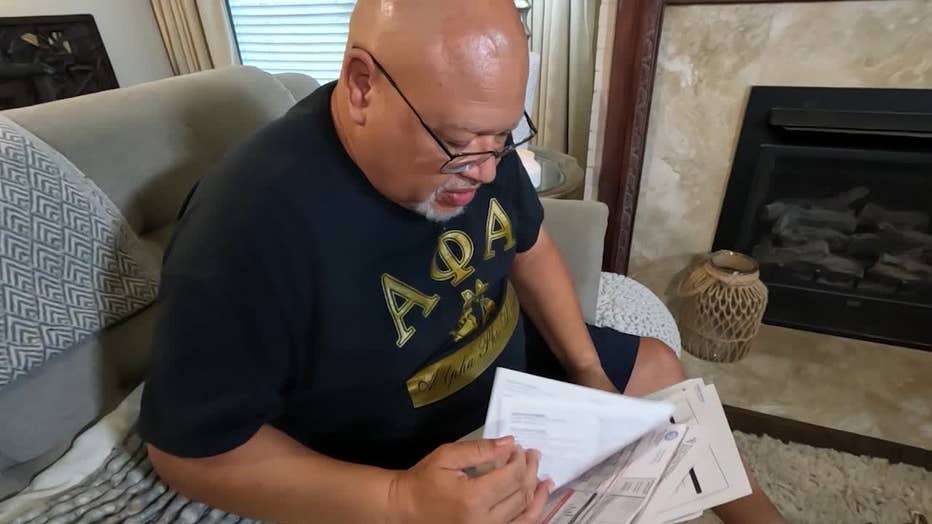 No repairs were needed, but the outrageously high bills kept coming. In November, $1,153.59. December, it was $3,054.54. By January a single bill was $4,911.79.
"No pool. No Jacuzzi. No sprinkler system," he said. 
The four-month grand total for water bills for this two-person household was $12,087.06.
The Williamses, both retirees, called in a second plumber to take another look because they had no signs in the house or out, of a leak, much less standing water.
"Twelve thousand dollars worth of water doesn't just dissipate, especially in winter," he noted.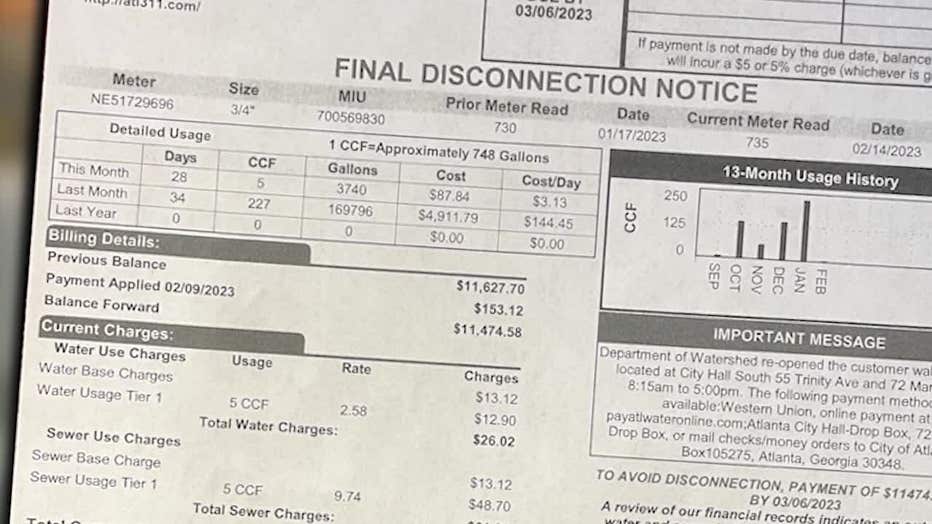 Again, no leak, but the plumber did find a defective water meter. 
"We turned on the water at the front spigot. He went back to the meter to see if it was registering. And he said, 'This thing is spinning out of control. It's going crazy,'" Williams recalled.
He asked Atlanta Watershed for a bill adjustment. The utility company wrote, "No adjustment is warranted."
The FOX 5 I-Team wondered what $12,000 in water usage looks like. This is a family of two who uses as a rule anywhere from 5 to 9 CCFs a month, that's how it's measured. But, when the high bills start rolling in, usage is as high as 227 CCFs.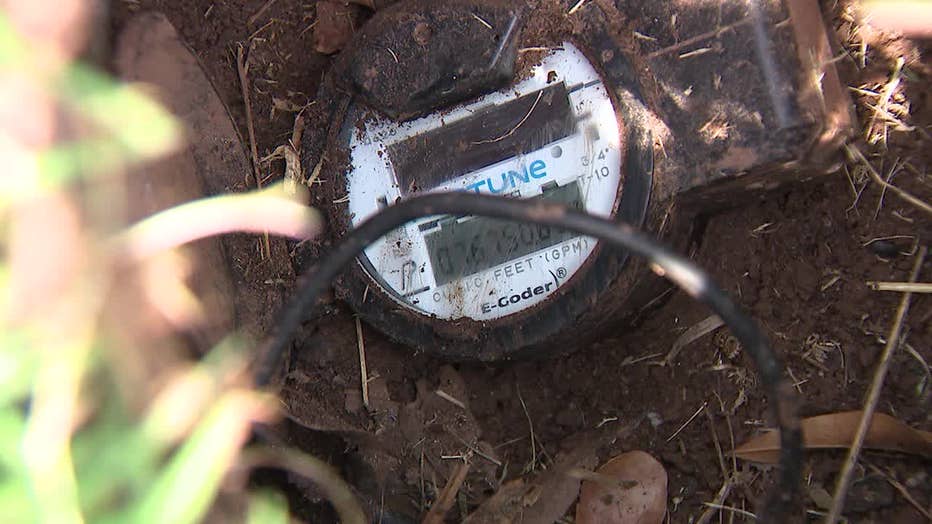 According to EPA calculations, a two-person family on average uses 300 gallons of water a day. The Williams's bill shows they were using 3,445 gallons a day. That would take the average similar family 3.8 years to use. 
"If we used that much water in a four-month period our yard would look like Lake Lanier," Williams joked.
So the Williamses appealed to the Water and Sewer Appeals Board. Board member Rosanne Maltese asked the Watershed representative if the cause of the four-month stretch of high water bills could be caused by what she called an intermittent leak.
This is Daniel McCreery with the City of Atlanta: "Yes, could be possible it could be an intermittent leak because an intermittent leak could be caused by flappers, washers in homes that could be loose and go back into place."
But this was pure speculation. 
The homeowner did learn at that appeals hearing that Atlanta Watershed sent a tech to his East Lake home in February. They found no leaks either but admitted no one ever checked the meter that a plumber said was not working properly.
"That is something that is of our discretion to pull, why one was not pulled in this case, we are not able to speak at," the city rep said. 
"At that meeting, they admitted they did not test the meter to see if it was running at the proper rate," Mr. Williams told the Fox 5 I-Team. 
But suddenly, for the first time in months, his February water bill was normal. $87.84. The $12,000 leak that no one could find, presumably, spontaneously fixed itself.
His appeal was denied. Again.
Board member Rosanne Maltese broke the news at the appeals hearing. 
"The city has checked its equipment, and it was working properly. We are not in the position to grant an adjustment at this time," she said.
"There was a 3-2 vote against us," said the frustrated homeowner. "The two who voted for us said this doesn't make sense to us."
Mr. and Mrs. Williams have filed a petition and plan to take Atlanta Watershed Management to court.