Drivers brace for more closures on I-285, Georgia 400
ALPHARETTA, Ga. - Get ready for more stop-and-go on the north side of The Perimeter. GDOT is shutting down lanes on Interstate 285 and Georgia 400. It is part of the agency's program to renew two of metro Atlanta's busiest highways.
GDOT launched the next phase of the transformation of I-285 and GA 400. Crews will shut down a stretch of GA 400 north for construction work on the I-285 bridge. They will work from 11 p.m. Monday through 5 a.m. Saturday.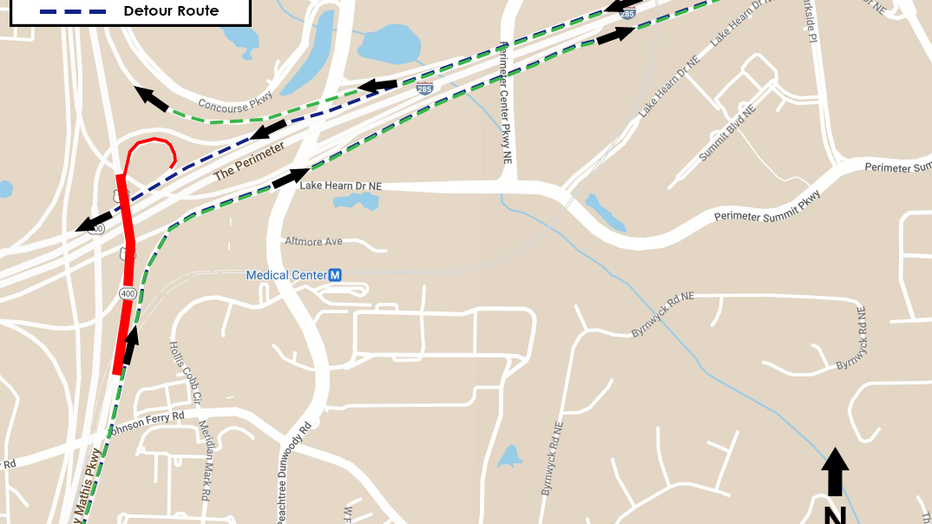 Motorists traveling on GA 400 northbound should use Exit 4A, I-285 eastbound, and Exit 29, Ashford Dunwoody Road, and I-285 westbound, and to access Exit 27A, GA 400 northbound.
Drivers are gritting their teeth. "It's impossible, sometimes, to get up 400," Laura Daniel said. "Pretty aggravating if you're trying to get somewhere."
Heather Vickery, who drives on GA 400 each work day, at times, sees traffic slowing to a crawl. "It's very aggravating," Vickery said. "It's horrible."
Crews farther up GA 400 will temporarily knock down Kimball Bridge in Alpharetta, so workers can paint new lines, install new signs, and put in new barrier walls.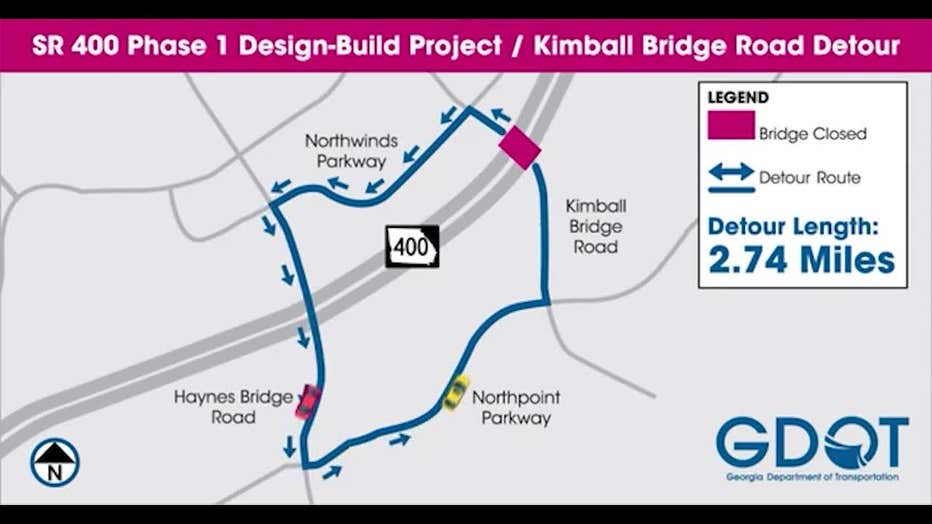 James Drinkard, the assistant city administrator for Alpharetta, says GDOT will move traffic from the lanes closest to medians and shift drivers to the outer lanes and shoulders. 
"The bridge on Kimball Ridge will be demolished and replaced with a new bridge," Drinkard said. "The lanes are shifting to the shoulders."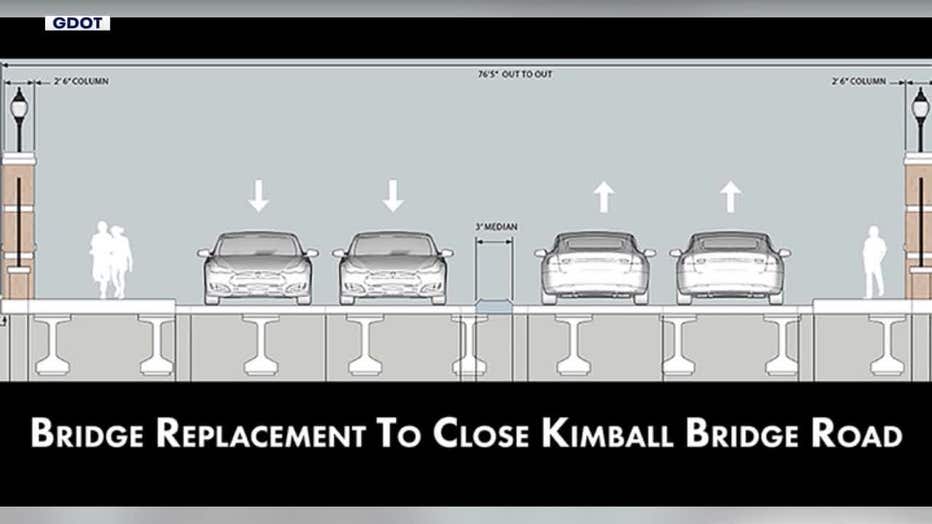 Crews will construct express lanes on 16 miles of GA 400 from Exit 5C, near the MARTA station at North Springs to Exit 12, about a mile north of McFarland Parkway in Forsyth County. That work at that part of 400 will last a year.