DRAMATIC: Hero Driver Saves Dozens of Children as Train Hits Bus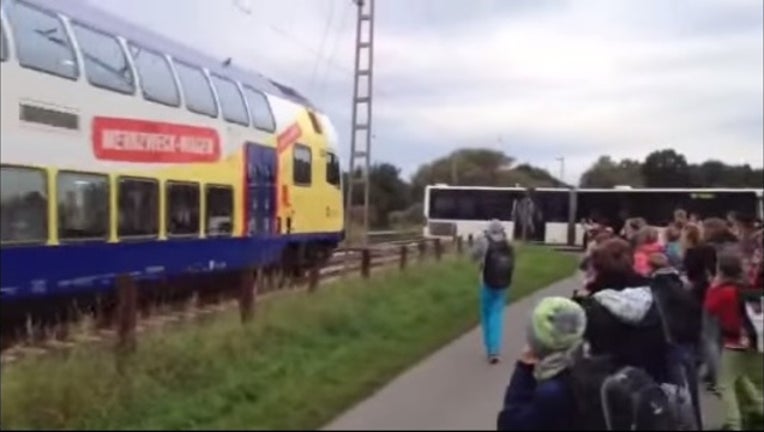 article
Buxtehude, Hamburg -

German news reports Wednesday said that a quick-thinking bus driving saved the lives of 60 children when she evacuated them from a bus that had become stuck on a railway line as a train approached. Dramatic footage from the scene shows the train blasting through the bus as the children look on.

Note: This video contains strong language. APP Users, click HERE to view the video. 

A police spokesman told Bild that the bus was taking a detour when the barrier at a level crossing came down, impeding its progress. One train passenger was lightly injured, police said, adding that it would have been "much worse" if not for the bus driver's action.