Dozens forced to evacuate after flooding at Snellville hotel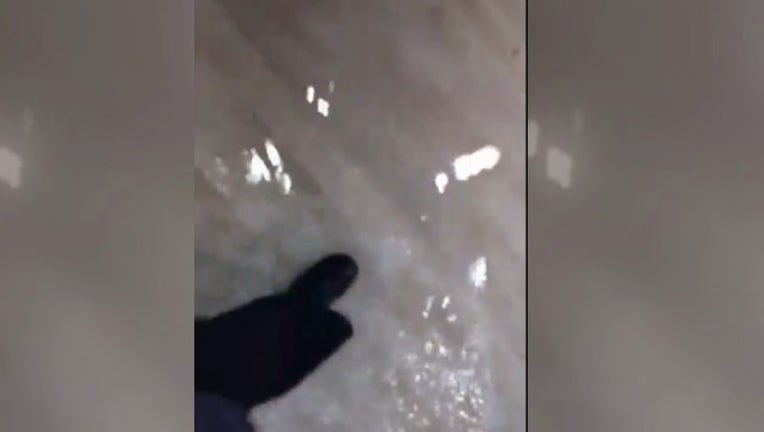 article
SNELLVILLE, Ga. - The Red Cross aided dozens of people, including numerous elderly people and some with disabilities, after the InTown Suites  in Snellville said 20 of their rooms were flooded due to a break in a pipe early Saturday morning. 
Residents shared video and photos of the flooding. Numerous people said they had lived there from months to years, and said they had no renter's insurance to cover their damaged personal items. 
FOX 5 could not confirm how many residents were forced to leave their rooms and, therefore, the premises, which they paid for in weekly installments. 
The Red Cross arrived by early Saturday evening and said they aided 27 people and ten families with temporary lodging, food and clothing. 
"All of us are homeless or displaced, and tell us we have to leave," said one woman. Plenty of residents said, after the flooding during the wee hours of Saturday morning, they were surprised they were were told they had to leave due to safety reasons. 
"They're telling us, we've got to get out. This is not our fault," another woman said, tearfully. 
Residents said, by Saturday night, InTown Suites offered customers a refund, though residents said they were not provided any options of where else they could stay. Residents said they were told their belongings must be out of the premises by Sunday. 
 InTown Suites released the following statement: 
"InTown Suites is aware of a pipe break issue involving approximately 20 rooms at our Snellville location.  We are working diligently with a local contractor to remedy the issue.  We have provided refunds and transportation for affected guests as their safety and comfort is of utmost importance.  We are also working with guests to resolve any other issues and look forward to having the situation resolved shortly." 
SEE ALSO: Family loses house in fire near anniversary of child's death