Father of 5 gunned down outside Conyers motel remembered as 'more cool, laid back'
CONYERS, Ga. - The family of 33-year-old Dontavius Hardeman remains in a state of shock after his sudden loss. Conyers Police say he was found shot to death in his pick-up truck near the InTown Suites on Northlake Drive.
"For this to happen, it just doesn't make sense," said Cynthia Benton, Hardeman's aunt.
Benton says he was a father of five daughters and news of his death is hitting everyone hard.
"I never expected anything like that to happen to him," she said. "He's not that type of person, he's more cool, laid back."
Dontavius Hardeman, 33, was shot multiple times in front of a Conyers motel over the weekend. He leaves behind fight daughters. (Supplied)
Police say Hardeman was found shot multiple times in a pickup truck around 6 a.m. Sunday in front of the InTown Suites on Northlake Drive in Conyers.
"This is the first homicide that we have had within the past two years," said Sgt. Quantavis Garcia with Conyers Police.
Investigators released pictures of two suspects. They believe both knew Hardeman and were in the truck with him before shots rang out.
Conyers Police are investigating after a father of five was gunned down outside a motel on June 4, 2023.
Late Monday, police say they arrested one teenager and released a new photo of the second teenager wanted in connection to the deadly shooting.
Another person was also in the vehicle at the time, but was questioned and released.
Conyers Police say part of the incident was caught on camera.
"This is a very serious crime, we will take this very seriously," said Sgt. Garcia. "We want to ensure that this is an isolated incident."
Benton says the family will now focus on his five children who range in age from 2 to 12. She says she will always keep him in her heart.
"When you didn't feel like laughing, he made you laugh," Benton said. "Always giving you a helping hand, was always there for his mom."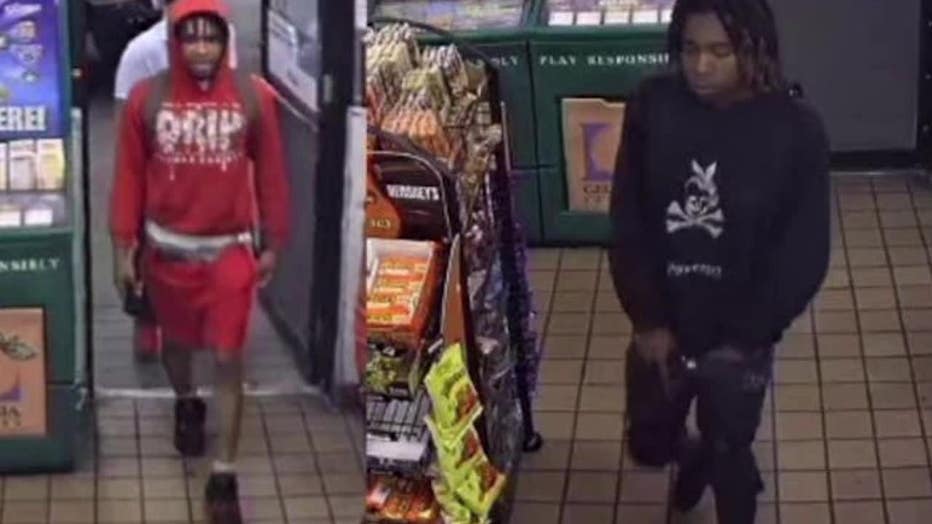 Conyers Police are searching for two people in connection to the shooting death of a father of five outside a motel on June 4, 2023. (Supplied)
The family says they hope for justice in this case.
If you know anything about what happened or where the two suspects are, call Conyers Police, you could be eligible for a $2,000 reward.