'Donald Trump Ballot Box' Sticker Spotted on Dumpster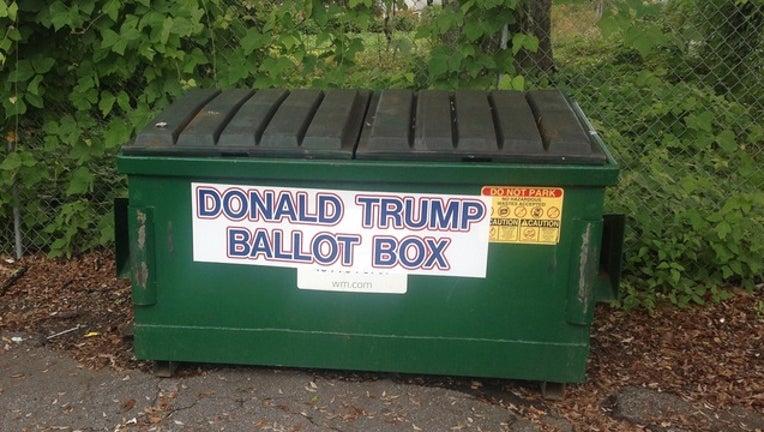 article
ATLANTA - It is about a year away, but the presidential campaign has already become extremely polarizing. This might just end up being or at least feeling like, the longest campaign for the White House ever for many of the candidates.
In Atlanta, many people already have made their minds up and even are beginning to display it in unique ways.
Just off Cheshire Bridge Road on Manchester Street, a sticker was placed on their dumpster outside a business stating "Donald Trump ballot box" in what is assumed a political statement against one of the Republican presidential nominee frontrunners.
The lot houses several businesses, but no one was there to give comment when FOX 5 swung by to take a look