Despite Supreme Court ruling, Kentucky couple allegedly denied marriage license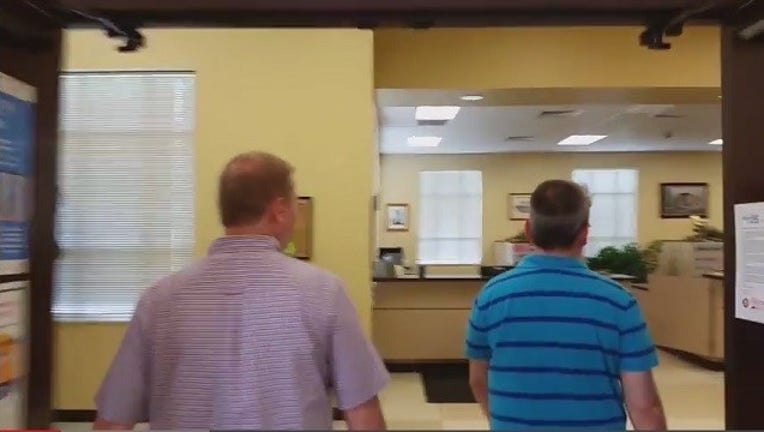 article
ROWAN COUNTY, KY -- Despite a Supreme Court ruling on June 26 that legalized gay marriage in every US state, a male couple living together in Rowan County, Kentucky, were allegedly denied a marriage license in the Rowan County Court House. A video, which shows the two men waiting in line for their turn to speak to the employees of the court house, records a male employee telling the couple to go to one of the surrounding states instead.
Other people in the room who were originally in place behind the couple, who it is said have been together for almost 20 years, in the waiting line were taken care of first with the same employee heard saying, "Your business has been taken care of." When the couple are eventually allowed to come up to the desk and speak to an employee, she insists that she cannot help them, despite being shown a letter from the Governor's Office stating that "all county clerks are to issue marriage licenses."

App users click here to see YouTube clip
"We know what it reads sir," says the receptionist when shown the US Supreme Court ruling, "and we're not issuing any licenses."
There is no point in the video at which the employees in the Court House state that the marriage license is being denied because it is for a same sex couple. The couple are repeatedly told that the county clerk is busy and cannot see them.
The women recording the court house visit were also threatened with a call to the police, and asked if they had anything better to do.
The video, uploaded on July 7, is currently on 113,351 views. There has been reports in recent days of Kentucky couples suing a Kentucky clerk regarding the issuing of gay-marriage licenses.
Story by: Aoife Lawlor, Storyful