'Demon' sighting picture goes viral on Facebook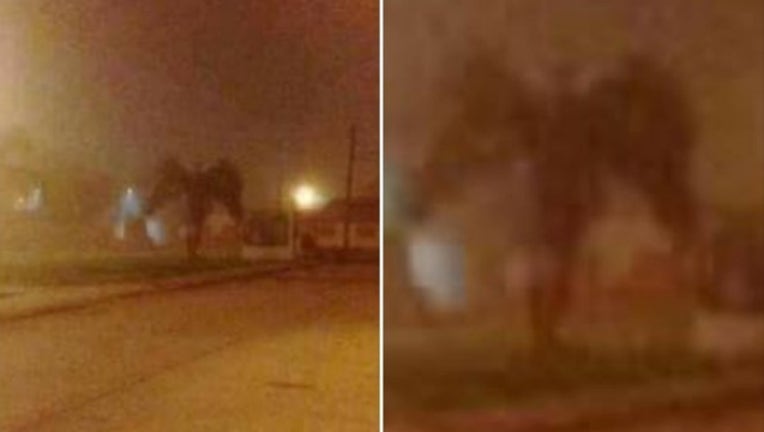 article
PHOENIX - A creepy picture that some say appears to show a "demon" or an "angel" has gone viral on Facebook.
The images, posted by Richard Christianson, have been shared over 60,000 times as Facebook users argue in the comment section over various interpretations of the photos.
The pictures show a large dark figure, which appears to have a head with spikes on top and broad wings, standing taller than a nearby home.
Christianson captioned the photo, "What the hell do you see in this picture for reals ??? Anybody"
So, what do you see?
NEXT ARTICLE: Incredible video of toddler saving twin brother