DeKalb County police officer struck by vehicle, killed on Downtown Connector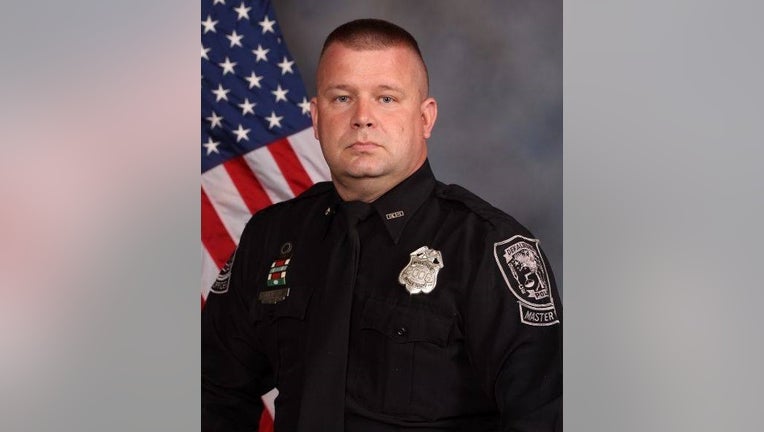 article
ATLANTA - The DeKalb County Police Department is mourning the death of one of its sergeants killed in the line of duty Saturday morning.
Officials say Sgt. Daniel Mobley was hit by a vehicle while at the scene of an accident involving another officer along the Downtown Connector near Andrew Young International Blvd. around 9:27 a.m.
"Sergeant Mobley was responding to the area of I-85 and 75 to investigate a crash one of our officers was involved in," said DeKalb County Police Chief Mirtha Ramos. "Unfortunately as he exited the vehicle he was struck by an oncoming car."
The Georgia State Patrol said the driver of a Ford Focus lost control going into a curve, struck the right concrete barrier wall, and then struck Sgt. Mobley and his patrol car. 
Sign up for FOX 5 email alerts
Mobley was struck by a car as he was getting out of his patrol unit. Medics rushed him to Grady Memorial Hospital, but he did not survive his injuries.
The driver of the Ford Focus also was taken to Grady, but only suffered minor injuries, troopers said.
"We cannot express how much we appreciate the Grady Hospital staff who treated our sergeant," the police department said on Facebook.
Chief Ramos said the initial accident involved an off-duty officer, but that still requires a supervisor to respond.
"If we are driving a county vehicle a supervisor has to respond to investigate it. It's like an independent investigation outside the crash. We do our own supervisory investigation," the chief said. "When one of our officers is involved in an accident a supervisor has to respond and do a supervisory investigation. He was on his way to do just that. So, he himself was on his way to investigate an accident that had already occurred when he himself became the victim of an accident."
The off-duty officer was not injured in either crash but is hurting along with his colleagues at Mobley's loss.
"The law enforcement community as a whole is hurting," the chief said.
Mobley, who was assigned to the North Precinct, had been with the police department for 22 years, earning "numerous letters of commendation for his efforts while serving his community with honor." He was promoted to sergeant in 2017 and continues to garner respect from his peers and the officers he supervised.
"Mobley was a well-respected supervisor. His peers were in the hospital. His subordinates were in the hospital. His supervisors were in the hospital and they are not mandated to do so," the chief said. "When you have officers flying into the hospital not in uniform because it's their day off to show respect then you know he's earned that respect."
The Georgia State Patrol Specialized Collision Reconstruction Team is assisting in the investigation. Charges are pending for the unidentified driver.
"I don't know what attributed to the actual accident but I do know If we were slower and moved over it may not have happened. If we can keep everyone safe and be more vigilant, not be distracted. Wait a little extra to respond to a text or take the phone call," the chief said.
WATCH: FOX 5 Atlanta live news coverage
Chief Ramos said accidents like this are just one of the many dangers officers face each day.
"It's difficult because we face challenges every day. I'm not sure the community is aware of the challenges law enforcement officers face every day. We aren't just running from bullets and danger we are also fighting for our lives every day," the chief said.
Chief Ramos said these types of deaths should be preventable.
"There is a law called the Move Over Law and when you see someone on the side of the road even if it's not emergency vehicles you are required to down and move a lane over. Sometimes we get distracted but distracted driving can claim a life and today it did just that," the chief said. "Not just law enforcement but if you see someone changing a tire. We lose people daily on our highways and we just need to pay closer attention."
Mobley was described as a private family man. He leaves behind a son.
DeKalb County CEO Michael Thurmond released the following statement on Saturday evening:
"On behalf of the residents and employees of DeKalb County and the Board of Commissioners, I express our deepest sympathy and offer our prayers to the family and friends of Police Sgt. Daniel Mobley who gave his life in the line of duty this morning. This is a tragic reminder that our frontline public safety employees place their lives on the line for us every day."
The Georgia State Patrol released a statement late Saturday that reads:
"Our thoughts and prayers are with Sgt. Mobley's family, loved ones, and the entire DeKalb County Police Department."
Officials are asking people to pray for Mobley and his family.
Download the FOX 5 Atlanta app for breaking news and weather alerts.