Family says gunman stole a DeKalb County man's life, his smile, but not his love
DEKALB COUNTY, Ga. - The search continues for whoever shot and killed a 32-year-old man in DeKalb County.
Family members say Joshua Walker was gunned down outside an apartment on Glenwood Road on March 18.
The family and friends said their final goodbyes this past weekend, but before real healing can start to begin, they want to know what happened.
"If you asked Joshua Walker how many teams there are in the NFL, he would tell you just one team," Joseph Melendez said.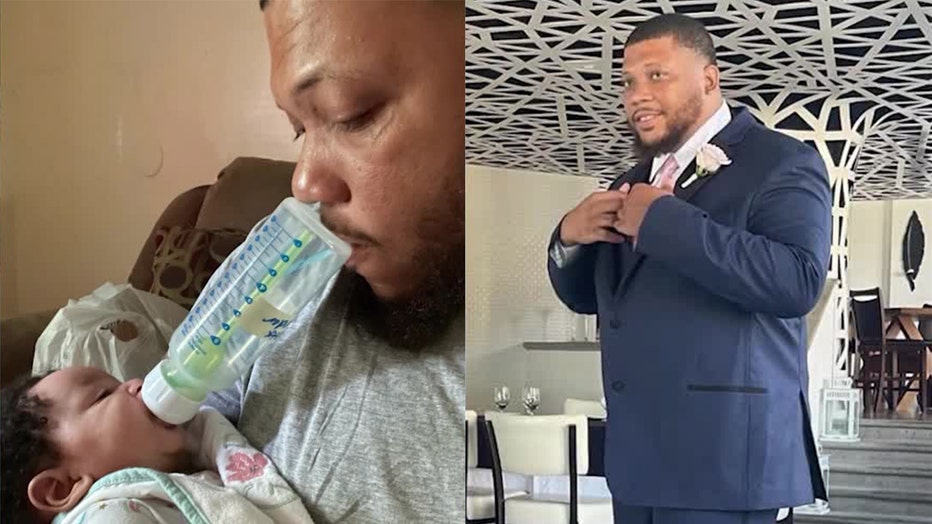 He may have been the Falcons' number one fan.
"Nobody is going to tell him wrong about his birds," Melendez said.
Family and friends are still working to comprehend how and why their loved one, Joshua Walker was gunned down earlier in the month.
"You never know when someone is gone and when they will be gone too soon," Melendez said.
His older sister Latoya Melendez, her husband Joseph Melendez, and his other sister Quanisha Walker all wonder the same question: why?
"I know he can look intimidating because he's big. He was big. He got the name 'Moonpie' because he was that type of individual. He had a strong demeanor, but he was a soft individual," Joseph Melendez said.
"I took comfort in watching his life over time and with the videos he had," his sister Latoya Melendez said.
Joshua Walker  (Supplied)
His big sister Latoya Melendez cannot stop looking at the pictures and videos. She says the 32-year-old was working for a flooring business. She says he loved his family and loved to make others smile.
"We miss him so much, and we know he's still with us," Latoya Melendez said.
The family says police are working hard and keeping them up to date on the investigation, but they want anyone who might know anything that could help crack the case to come forward.
"You never know when you're in the same situation, and you might want that other person to help you out as well," Melendez said.
Anyone with information is asked to come forward.
The family has set up a fundraising effort to help cover funeral cost.