Deer captured at Perimeter Mall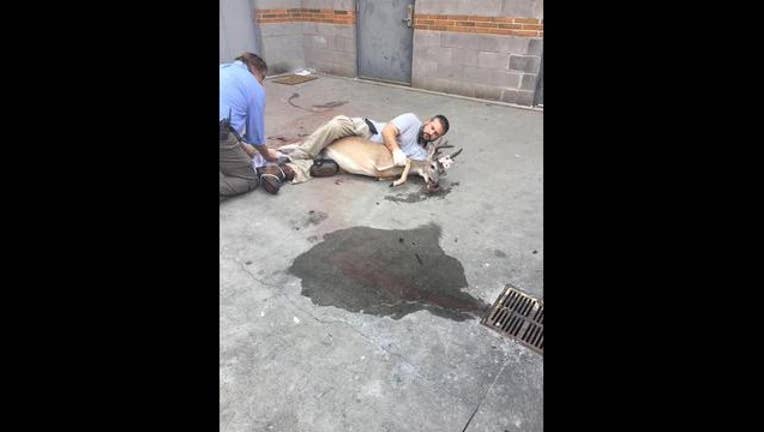 article
Oh deer! Check out this photo tweeted Wednesday morning by the Dunwoody Police Department.
@DunwoodyPolice tweeted that "Good Samaritans" captured a young buck wondering around Perimeter Mall.
In the photo, you can see a man holding the buck down while another ties it up.
The deer was not injured and was relocated to somewhere a little more appropriate.