Decomposing body of young girl found in vacant DeKalb County apartment
DEKALB COUNTY, Ga. - A neighbor called police after smelling a foul odor coming from a vacant apartment at the Hidden Valley Apartment Complex on Misty Waters Drive in DeKalb County on Sunday.
The man told police he went inside the unit to investigate and discovered the body of a little girl in a closet.
Neighbor Catherine Costello was stunned to learn of the grim discovery in the upstairs unit of her apartment building Sunday.
"I was shocked to think that something like that would happen right close to me," Costello said. 
From the condition of the body it was evident the child had been dead for some time.
Police say the child appeared to be 2 to 4 years old.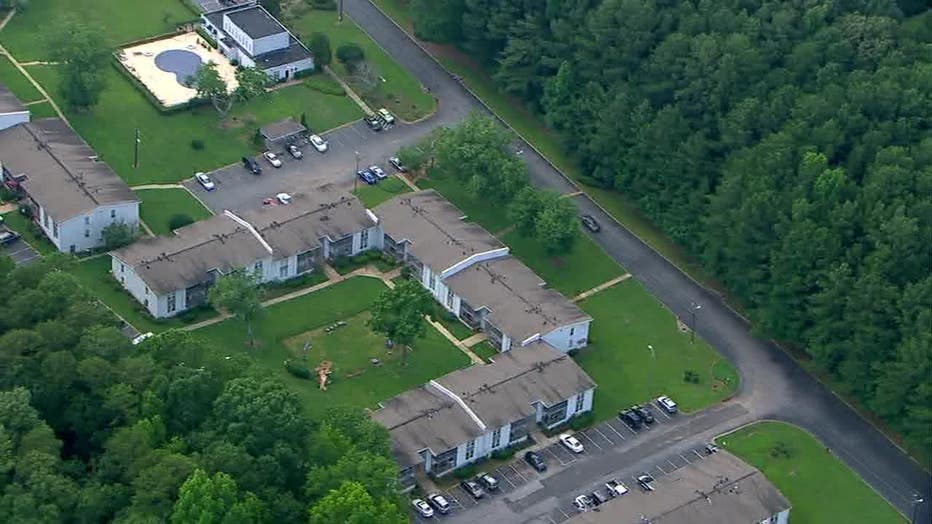 The body of a young girl was found in a DeKalb County apartment complex along Misty Waters Drive off Candler Road on June 25, 2023.
Anthony Shelton also lives at the complex. He wonders how something like this could happen.
"It's terrifying," Shelton said. "It's just sad. For a child just be in there for that long period of time, it's just heartbreaking."
According to the police report, officers recovered a piece of mail in the apartment, addressed to a woman.
Costello recalls a woman living in the upstairs unit but says she doesn't know if a child lived there because she never saw one. 
"The child never went out of the apartment. Didn't go to school. There was nobody to say, 'Where was this kid?' And that's sad. It's a sad statement about the world we live in," Costello said. 
Anyone with information in the case should contact DeKalb County Police.