Decatur woman celebrates 100th birthday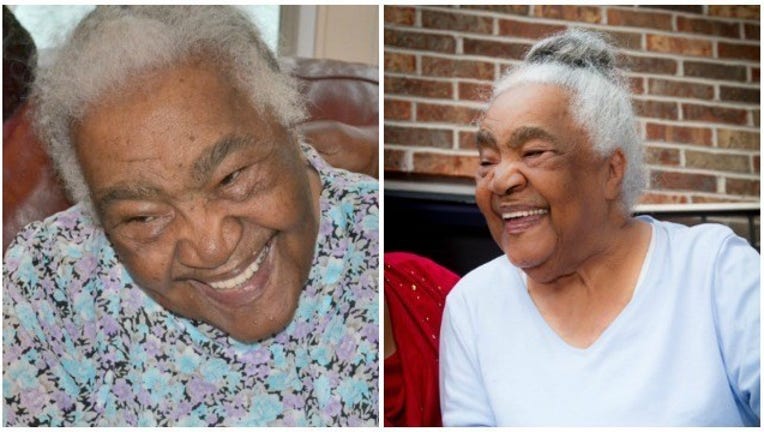 article
A Decatur woman enjoyed a major milestone birthday this weekend.
Sadie Sims turned 100-years-old on Sunday and celebrated with more than 300 guests at a birthday party her daughter, Doris Johnson, planned.
Sims was born on June 21, 1915 in Walnut Grove and moved to the Decatur area in the 1940s. She was married to the late Jessie Sims and together they had eight children.
The great-great grandmother has 23 grandchildren, 43 great-grandchildren and 5 great-great grandchildren!
FOX 5 spoke with Johnson and she said her mother traveled to the Holy Land and was baptized in the Jordan River in 1995.
In her spare time, Sims enjoys spending time with family. She especially enjoys being around her grandchildren.
Sims says the secret to a long life is living right, treating people right, loving God, loving others and having eight children.
The birthday girl looked forward to sitting back and enjoying her big blowout.
"It was just overflowing and everybody was so generous," said Johnson.
From all of us at FOX 5 News, Happy 100th Birthday Mrs. Sadie Sims!