Debbie Collier death: FBI joins investigation into bizarre case
HABERSHAM COUNTY, Ga. - Federal agents said they are now joining in the investigation of a Georgia mother whose body was found naked, burned and dumped in the woods after she sent a cryptic text message to her daughter was a "deliberate and personal act."
The case of 59-year-old Debbie Collier's death has raised a lot of questions and gained nationwide attention, but so far, authorities have not had a lot of answers as to what happened.
Habersham County Chief Deputy Murray Kogod says surveillance footage shows Collier leaving a Family Dollar at 3:09 p.m. on the day she was reported missing. Collier then stayed in her van parked in the parking lot for 10 minutes before driving off southbound on Georgia 15.
Her body was discovered at 12:44 p.m. on Sunday, Sept. 11, Kogod said.
The case remains "complex in nature and has a lot of questions and unknowns.
Investigators say that they do not have any evidence suggesting the incident was related to a kidnapping or suicide and are still considering the case a murder investigation.
An autopsy into Collier's cause of death and a crime lab analysis of evidence found at the scene are still pending.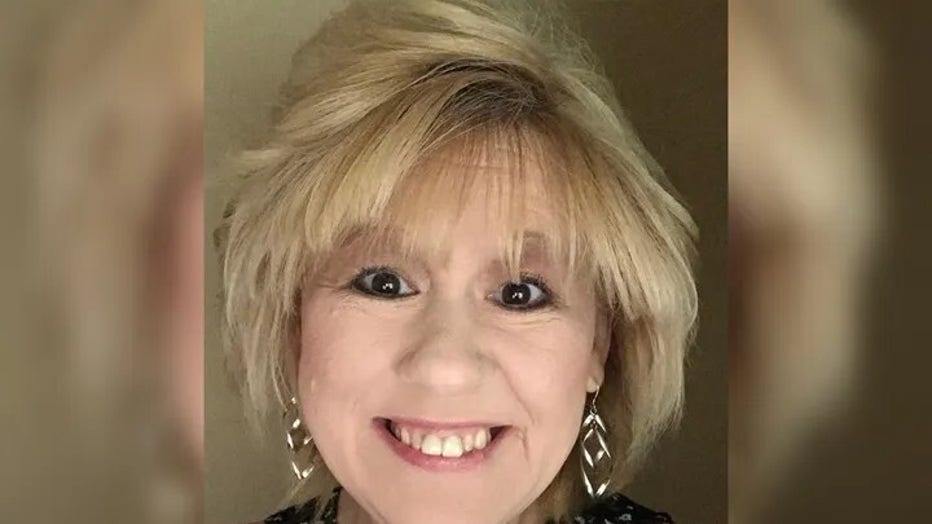 Collier was seen buying a red reusable tote bag, a 2-roll pack of paper towels, tarp, rain poncho, and reusable lighter at the store in Clayton, Georgia on store surveillance the day prior. Those objects were later found uphill from where her remains were discovered.
Collier went missing on Sept. 10 after reportedly sending her daughter $2,385 over the Venmo app and a cryptic message reading, "They are not going to let me go love you there is a key to the house in the blue flowerpot by the door."
The daughter, Amanda Bearden, told police the final message, with the payment, "scared her" and that it was "unusual" for her mother to leave without telling anyone. She and Steve Collier, the missing woman's husband, alerted the police and filed a missing-person report.
Investigators used a SiriusXM radio in Collier's rental car to track it to a highway 60 miles away in Clarkesville, Georgia. A Habersham County K-9 unit found her remains down an embankment in the woods a quarter-mile from the vehicle — nude, "laying on her back, grasping a small tree with her right hand," according to the incident report.
The FBI Atlanta office said agents have been asked to join in the investigation.
Anyone with information on Collier's case is asked to contact Habersham County Sheriff's Investigators Cale Garrison or George Cason at 706-839-0559 or 706-839-0560.