Dead raccoon in Toronto collected, legend will live on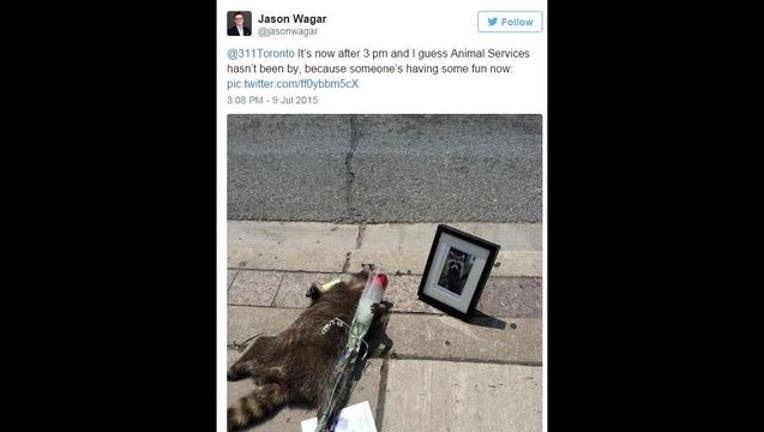 A dead raccoon found on the streets of Toronto has become an unlikely social media star thanks to poor work from local authorities and a city councilor with ridiculous Twitter skills. Toronto resident Jason Wagar noticed that the deceased raccoon was lying in the street on the afternoon of July 9. His tweet was soon noticed by authorities and City Councilor Norm Kelly. However, when the raccoon wasn't collected a bizarre memorial for it began.
A picture, notes, a sharpie to write tributes and even a cigarette were all part of one extremely odd vigil. There was even a Twitter account set up for the animal.