Dead man found shot in burning car on NW Atlanta street
ATLANTA - Atlanta detectives are investigating a death of a man found shot in a burning vehicle early Monday morning.
Officials with the Atlanta Police Department said officers were called to the 2300 block of Sisk Street NW just a little after 2:30 a.m. after reports of a vehicle fire resulting from a crash with a parked car. When officers arrived, they found several vehicles burning on the street.
After fire crews extinguished the blaze, officials said they found a man dead in the driver's seat of one of those vehicles with a gunshot wound.The body of the victim, who has not been identified, has been removed by the Fulton County Medical Examiner.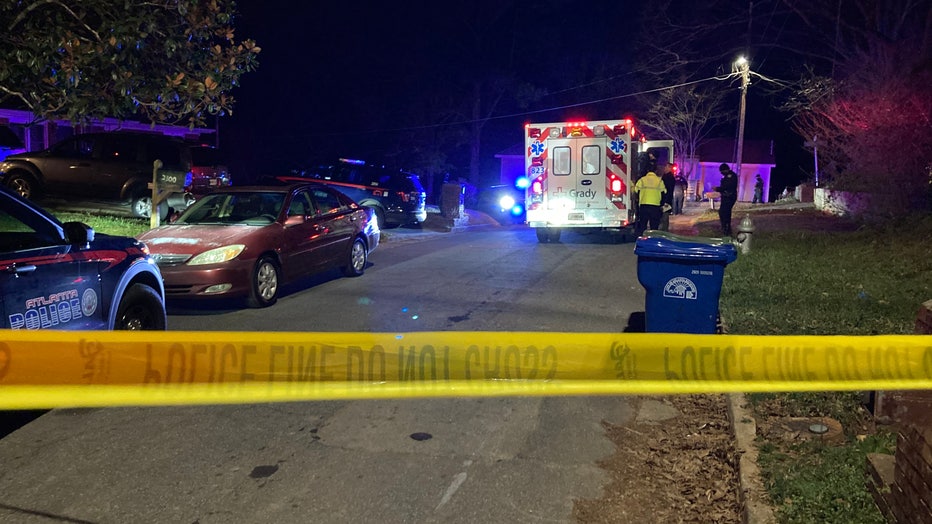 Investigators believe the victim was driving when he was shot. He then crashed his car into a parked pickup truck, causing a chain-reaction crash of several parked vehicles.
Samuel White surveyed the damage left behind at the scene later that afternoon. He stood in disbelief at the burned wreckage of his cousin's pickup truck that was slammed into by the victim's car earlier that morning.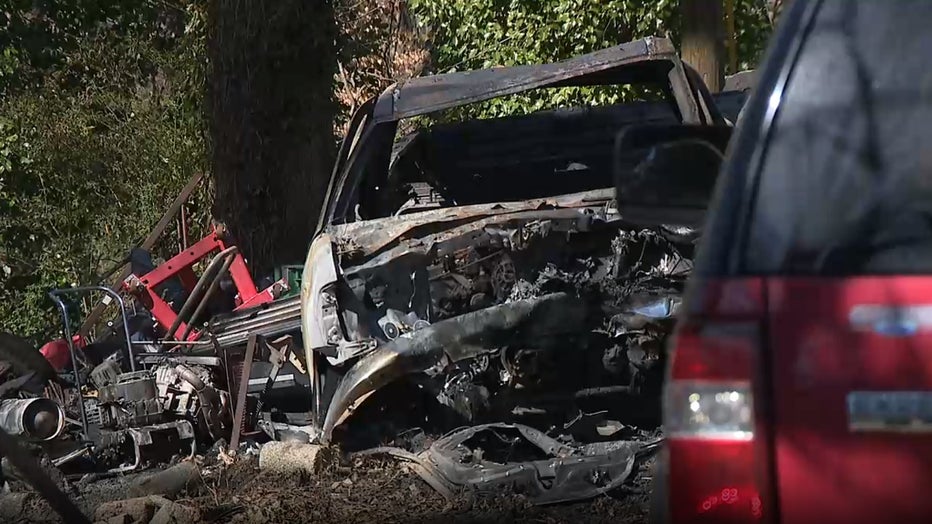 Police say the car of a shot man slammed into several parked vehicles including this pickup truck, prompting a fire along Sisk Street in northwest Atlanta on March 8, 2021. (FOX 5)
His cousin Odjeia said the collision not only pushed the burnt truck from the front of his home but also sparked a fire that quickly spread to his other vehicles on his property. 
"As I understand it, someone was coming up the street and rammed into my car and totaled out one, two three, four, five vehicles and a motorcycle," said Odjeia White.
The fire also destroyed a shed on the property where his dog was. Thankfully, his dog escaped harm in that blaze.
"Thank you, Jesus, that my cousin didn't get hurt. You know, that could have spread to his house. So, all that can be replaced, you know," said Samuel White.
 
WATCH: FOX 5 Atlanta live news coverage
The ME will determine the identity, cause and manner of death of the victim. 
Anyone with information that could help in the investigation, please call Atlanta police.
Download the FOX 5 Atlanta app for breaking news and weather alerts.