'Dangerous' prisoners getting officers goat, back in custody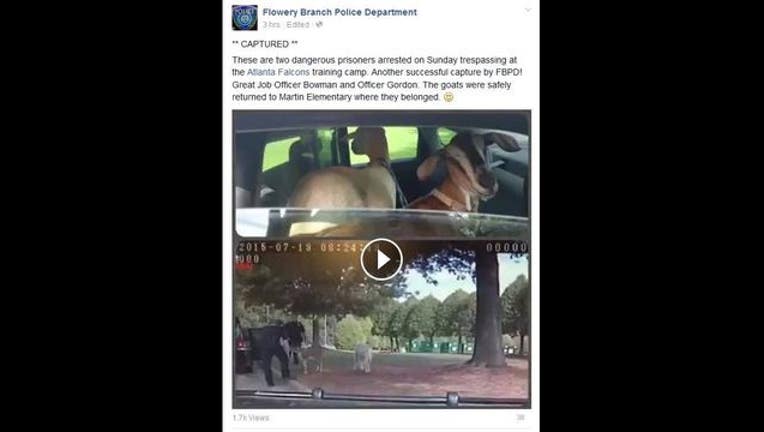 According to the Flowery Branch Police Department's Facebook page, on Sunday, a couple of trespassers were spotted near the Atlanta Falcons training camp. Fortunately, Officers Bowman and Gordon were quick on their tails and didn't let them 'slip' through their grasp. Well only a few times. 
But once they stopped laughing the pair were able to apprehend the 'dangerous' prisoners that were really getting their goat. The pair were returned to their cell errr pen at Martin Elementary where they belonged.
Good work officers!