Crisp County Sheriff's Office deputy killed Wednesday morning identified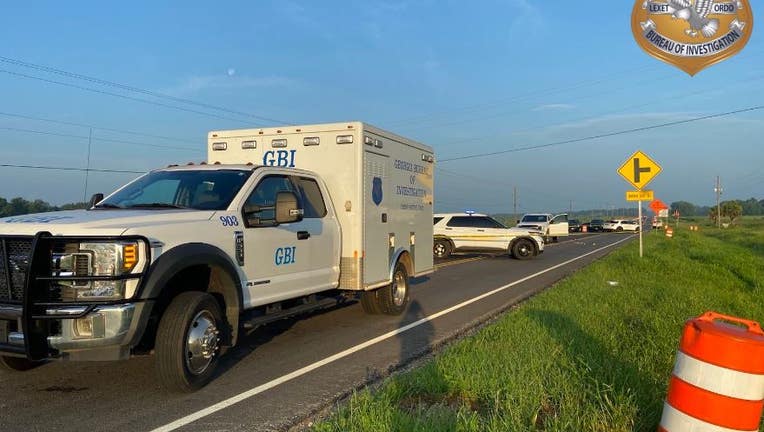 article
CRISP COUNTY, Ga. - A Crisp County Sheriff's Office deputy was shot early Wednesday morning after stopping a vehicle in the 1300 block of Highway 280 west. 
It happened around 3:40 a.m. The sheriff's office says that after 26-year-old Deputy Tyee Browne of Macon County was shot, the suspect stole his patrol vehicle and fled the scene.
Crispy County EMS transported the critically-injured deputy to the Crisp Regional Hospital where he was pronounced dead.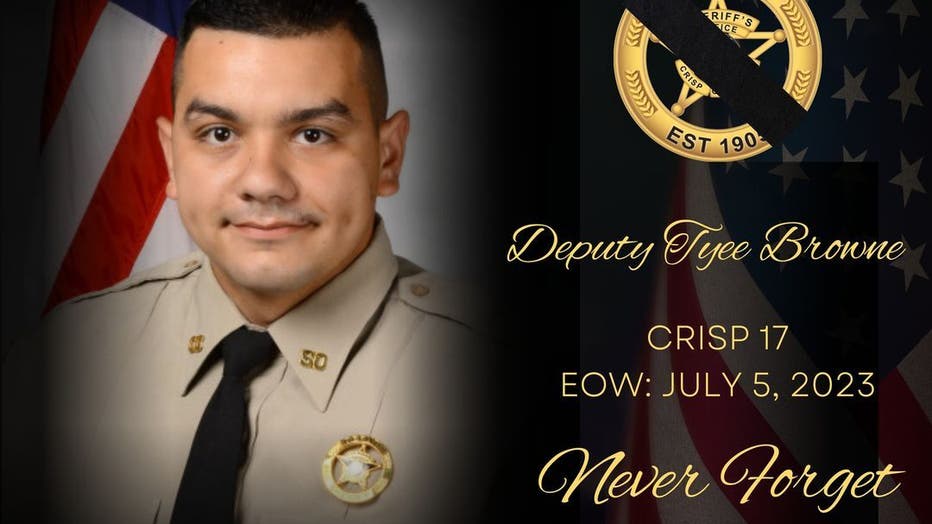 At just 26-years-old, Crisp County Deputy Tyee Browne was shot and killed in the line of duty.
"Deputy, son, grandson, loved one, and friend while these are all titles that describe Deputy Tyee Browne. Hero is the title we bestow upon him today," the Crisp County Sheriff's Office posted on Facebook in his honor. "At 26 years old, this young man faced evil while protecting our community."
The suspect, who was wanted for multiple burglaries, led law enforcement on a pursuit through multiple counties and was ultimately arrested on Interstate 475 by Monroe County Sheriff's Office.
They also recovered the stolen patrol unit.
The suspect has since been identified as 25-year-old Croshawn Cross of Unadilla.
Cross has been charged with Malice Murder, Felony Murder, Aggravated Assault (two counts), Theft by Receiving Stolen Property, Carjacking, Possession of a Firearm by a Convicted felon (3 counts), Possession of a Firearm during the Commission of a Crime (3 counts), & Theft by Taking (2 counts).
"We extend our deepest sympathies to Deputy Browne's family, friends, and loved ones," the Crisp County Sheriff's Office said. "Our thoughts and prayers are with them as they navigate this profound loss. Please know that we are here for you, offering our unwavering support and assistance in any way we can."
LOCATION OF CRISP COUNTY