Cowboys fan dumped by fiance gets last laugh with viral sign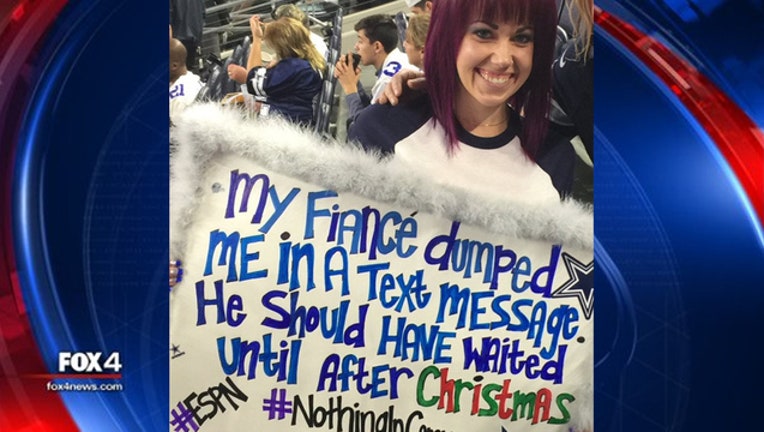 A woman whose fiancé broke up with her before Christmas got the last laugh at Monday's Cowboys game.
In a sign she brought to the Cowboys-Lions game that has gone viral, Brenna Clanton wrote "My fiance dumped me in a text message. He should have waited until after Christmas."
The sign was seen in the crowd by Alex McDaniel, an editor at the Oxford Eagle in Mississippi who happened to be at the game. McDaniel tweeted it out with Clanton smiling and holding the sign. It quickly went viral online.
Clanton posted an Instagram of the tweet after the game and wrote, "@alexmcdaniel YOU are so amazing! I cannot thank you enough for how much your kind words mean to me! Thank you for being such a rock!"
The Cowboys, of course, won on Monday night – 42-21 over Detroit.