Cow gives birth during snowstorm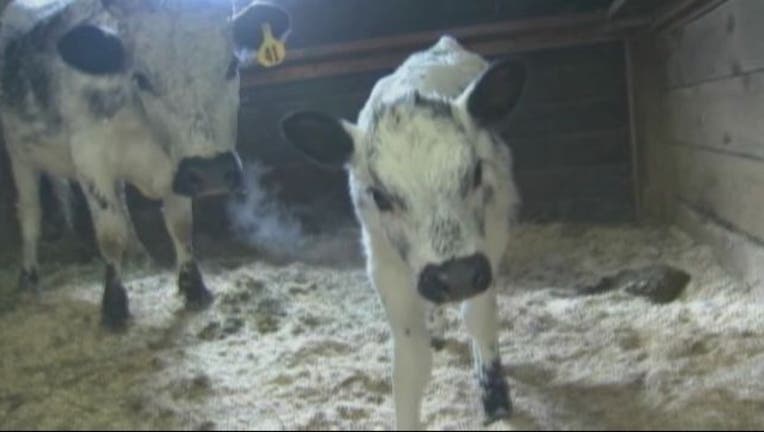 A snowstorm isn't the ideal place to give birth, but one cow in Connecticut didn't have a choice.
Lydia the cow was stuck outside during a recent storm, unable to move in a field near her owner's farmhouse.
"Outdoor births this time of year," said Beth Tilman with Firefly Farms. "It means death."
Luckily, farmhands were able to pull the animal through 6-foot snow drifts into a nearby farmhouse.
"From now on, winter pregnancies will be a thing of the past. It's just too much," said Tilman.
Three days later she gave birth to her calf, Fortuna.
Tilman says when you have animals you do everything you can to save them.