Covington police officer shot in head while responding to call identified
COVINGTON, Ga. - A man was killed and a Covington police officer was rushed to an area hospital after a shootout at a motel off Interstate 20 late Tuesday evening.
Covington police officers responded to a 911 call around 10:30 p.m. after staff at the OYO Hotel off Alcovy Road reported a fight between a couple. 
"They were arguing all night," a woman who was staying in a nearby room told FOX 5.
The woman said she heard the officer knock on the motel room's door and ask them to open it, but the people inside refused for a while.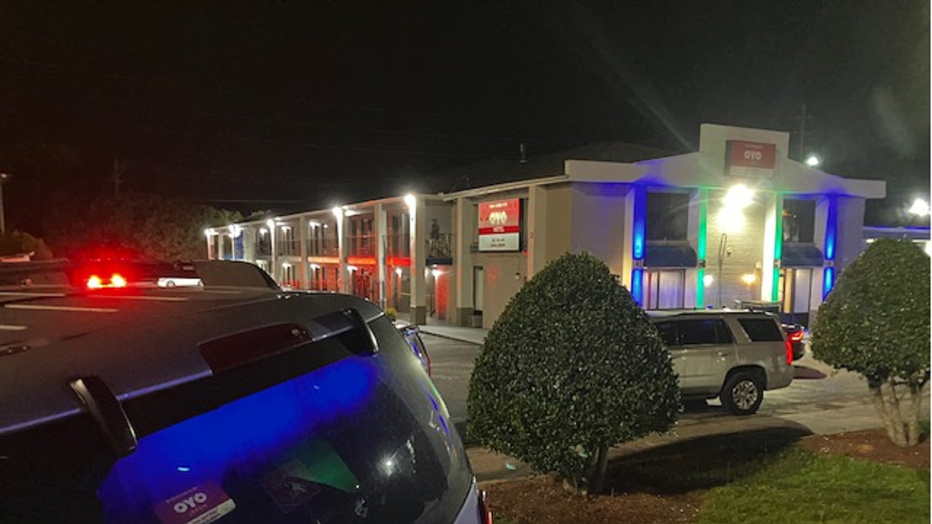 Investigators surround a Covington motel after a man was shot and killed by police during a disturbance call on May 23, 2023. (FOX 5)
She said eventually someone inside opened the door. Not long after that, the gunfight began.
"He said 'Put the gun down. Put the gun down.' and when he said that I went in my room and shots were fired," the woman said,
The officer was hit in the head. Law enforcement sources say the bullet struck the unnamed officer near the eye and lodged in his jaw. 
A second officer at the scene returned fire, killing the man, who has now been identified as 23-year-old Treyvorius Stodghill of Covington. The Georgia Bureau of Investigation says that Stodghill was shot as he allegedly pointed a gun at the officer who was down. 
Medics rushed the officer to Grady Memorial Hospital in Atlanta. He is stable and is expected to survive, police say.
The officer was identified as Officer Rashad Rivers on Wednesday afternoon.  According to Covington Police Department, Rivers joined the department in September 2022 after graduating the police academy and earning the Leadership Award for his class. He was sworn in on Jan. 3, 2023.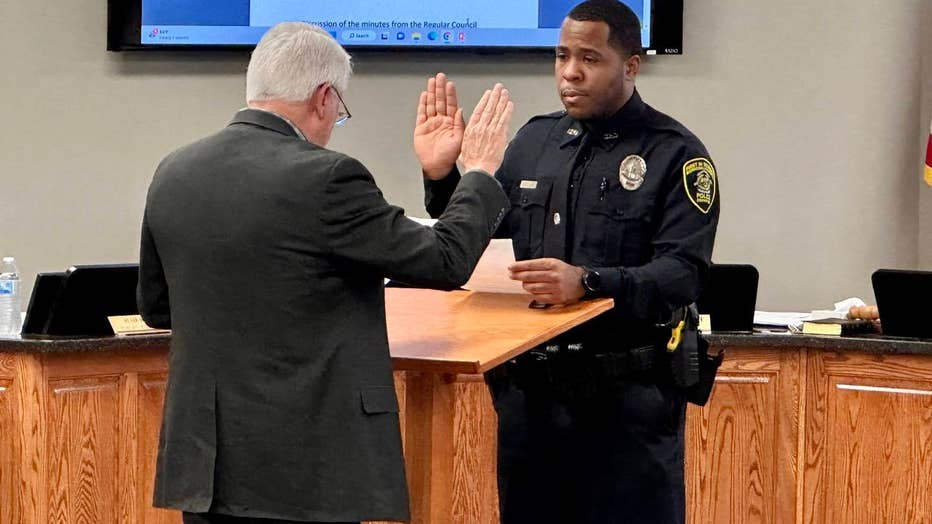 The police officer is reportedly "awake, alert and in good spirits." He is scheduled to undergo surgery on Thursday morning to repair the damage from the gunshot to his jaw. The police department is asking everyone to keep the officer and department in their thoughts and prayers and is thanking Covington-Newton County 9-1-1, Covington Fire Department, Newtown County Sheriff's Office, Georgia State Patrol, Porterdale Police Department and EMTs for their swift responses and life-saving actions. 
No one else was injured.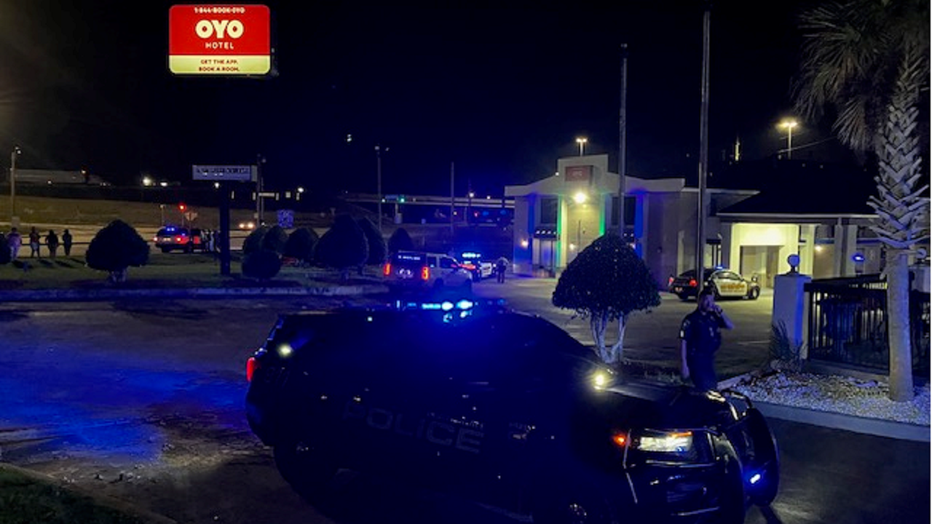 Investigators surround a Covington motel after a man was shot and killed by police during a disturbance call on May 23, 2023. (FOX 5)
The names of the police officers who were involved have not been released. 
The GBI has been asked to investigate the use of force by the officer. This will be the state agency's 40th such investigation this year.
Tuesday evening's shooting brings up disquieting memories of another Covington police officer who made national headlines after being shot. On Sept. 3, 2018, Officer Matt Cooper was attempting to run down a shoplifter when that man suddenly opened fire at Cooper, striking him in the face. Cooper spent years recovering, but with the help of the Shepherd Center, he was able to go back to work.
This story is breaking. Check back for details. If you have additional information, pictures, or video email newstipsatlanta@fox.com.